Financial Services (FinServ)
Top 10 buy-now-pay-later (BNPL) providers around the world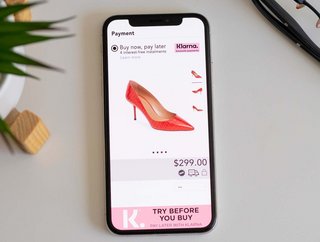 BNPL offerings, such as Klarna, have become very popular in the past few years.
Buy-now-pay-later (BNPL) has surged in popularity lately, allowing shoppers to spread the cost of expensive items. These fintechs are leading that space
Out of the astronomical ascent of buy-now-pay-later (BNPL) emerges some of the most promising, and, indeed, valuable fintechs. This fintech category, which didn't exist a decade ago, allows customers to spread the cost of high-ticket online purchases over several instalments, either weekly or monthly. It has proven popular, amassing multi-billion dollar valuations for some of BNPL's early movers.
As the category begins to establish a foothold inside physical stores as well, we take a look at the Top 10 companies pioneering this space worldwide and examine the subtle differentiation that is helping them to carve out a niche within BNPL.
Founded in Australia in 2014, Openpay provides flexible payment terms for markets that it considers underserved – like home improvement, healthcare, car repairs and service, memberships, and education as well as retail. Customers can pay at checkout for goods with a face value of up to $20,000 and defer payment for as long as 24 months. Since launching in Australia, the company has since expanded into three continents – including a launch in the UK in 2019 – and in 2020, Openpay launched a BNPL service in the US.
This snappily titled fintech gives a clue to its product proposition from the outset: with US-based Four, customers can spread the cost of online orders, like fashion or electronics, over four monthly instalments. Four's API integrates seamlessly into existing online checkouts and makes the repayment process effortlessly clear, meaning shoppers can enjoy a convenient BNPL experience without any credit check. The service is particularly favoured by small, independent retailers.
Atlanta-headquartered Splitit claims to help retailers unlock hidden potential in their online stores, retaining customers and driving conversions in the process. Shoppers can spread the cost of purchases over multiple monthly repayments. The ability to choose between paying upfront or deferring the cost over three months, six months, or nine months is a particularly attractive proposition. This level of control and transparency over payments is why Splitit claims to be solving the challenges many businesses face with BNPL.
One of the fastest-growing BNPL providers, Australia's Zip is striving to become the payment option of choice for customers and merchants alike. It operates in four markets – Australia, Canada, the US, and New Zealand – and boasts some heavy-hitting business clients including Amazon, Best Buy, eBay, and Uber. In July 2021, Zip announced a new global brand and expansion plans then followed it up when insurtech Cover Genius forged a partnership with the BNPL firm last August.
Tamara is a Saudi Arabian fintech that is seeking to capitalise on rising demand for BNPL solutions in the Middle East and North Africa (MENA). The company offers a hassle-free and interest-free way of splitting payments over several instalments. As you might expect, the Riyadh-based outfit is fully Shariah-compliant.
It has seen rapid growth since launching in September 2020, onboarding more than 3mn customers and 4,000 partner merchants including IKEA, Adidas, Namshi, and Jarir. Last August, the Saudi BNPL fintech secured US$100mn in a Series B round.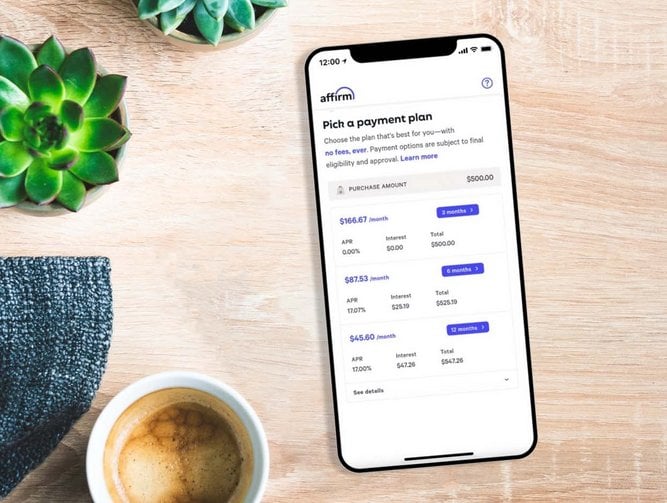 © Affirm
Another BNPL fintech with its sights set on the MENA region is Tabby – this time based out of Dubai. It describes itself as a 'shop now, pay later' solution that allows customers to defer purchases across four, interest-free monthly instalments.
Last year, Tabby reached 3mn active shoppers and grew revenue five-fold over the previous year. It has also issued more than 150,000 Tabby cards since launching its card programme, and in-store sales now make up over 10% of the company's volume. Clearly, MENA is an attractive investment market for BNPL as, like Tamara, Tabby has also secured recent funding: in January, the UAE-based BNPL fintech secured US$58mn in a Series C round.
Most BNPL services are only useful and convenient to customers because they allow them to spread the cost of high-ticket items – and LatitudePay allows them to spread it over more instalments than most providers on our list so far. With the Singapore-headquartered fintech, customers can spread the cost over 10 equal payments, meaning they don't have to worry so much about their bank balance being depleted all in one go. Latitude claims that customers can get started in minutes, and it doesn't charge any interest on any of the payment instalments.
One of the industry titans on our list, San Francisco-based Affirm has made a name for itself as one of the leading BNPL providers of the last few years. A fintech trailblazer, Max Levchin, the CEO and Founder of Affirm, has built himself a formidable BNPL empire: in January 2021, the company went public, doubling its valuation from US$12bn to US$24bn. To date, it has also raised around US$1.5bn from investors.
Affirm offers customers the choice of paying in four instalments every two weeks or spreading the cost out over monthly repayments – an option that is handy for higher-ticket items. Since the pandemic, it has transitioned to become a 'remote-first' employer, giving employees the flexibility and freedom to work from home while still retaining physical offices in five major US cities – something that can prove to be a lifeline, particularly for younger workers.
No doubt the poster-child of Europe's BNPL sector, Klarna has been on quite the ride these last few years. At first, seismic success propelled it to a valuation of more than US$40bn, before challenging economic circumstances forced it to cut 10% of its workforce and face up to the prospect of a recession in many of its major markets. That lofty valuation soon fell to a more modest US$6bn.
Based in Stockholm and headed-up by founder Sebastian Siemiatkowski, Klarna has begun to refocus on the future of its business with renewed optimism, rolling out a price comparison tool in three European markets in an attempt to re-entice cash-strapped consumers back into the fold.
Afterpay is another indicator of the success of Australia's fintech ecosystem, with no fewer than four Antipodean BNPL firms on this list alone. Afterpay was founded in 2014 by entrepreneur Nick Molner and his next-door neighbour, investor Anthony Eisen. In a roller coaster nine years, the business has gone from strength to strength – delivering the sort of success that would see Molnar become Australia's youngest billionaire and culminate in a big-money sale.
Afterpay lets shoppers spread the cost of goods over six, interest-free instalments. Inspired by questions of affordability that plague the sector, the company imposes spending limits that only increase gradually when customers make their repayments on time. Today, the Melbourne-based BNPL pioneer employs nearly 1,000 people and boasts millions of active consumers. In 2021, it was bought out by Jack Dorsey's payments company, Block, for US$29bn.