Financial Services (FinServ)
Square announces plans to buy Afterpay for US$29bn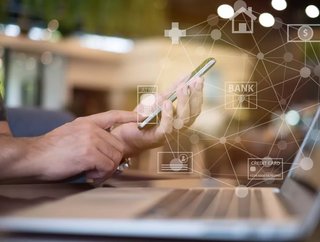 Square has announced plans to acquire Australian buy-now-pay-later (BNPL) Afterpay for US$29 billion
Square, the digital payments company, founded by Twitter CEO Jack Dorsey, has acquired Australian buy now pay later (BNPL) company Afterpay for US$29 billion. 
Square plans to integrate Afterpay into its existing Seller and Cash App business units, enable even the smallest of merchants to offer BNPL at checkout, give Afterpay consumers the ability to manage their installment payments directly in Cash App, and give Cash App customers the ability to discover merchants and BNPL offers directly within the app.
"Square and Afterpay have a shared purpose. We built our business to make the financial system more fair, accessible, and inclusive, and Afterpay has built a trusted brand aligned with those principles," said Jack Dorsey, Co-Founder and CEO of Square. "Together, we can better connect our Cash App and Seller ecosystems to deliver even more compelling products and services for merchants and consumers, putting the power back in their hands."
A shift in consumer preference
For Square, BNPL presents an opportunity supported by shifting consumer preferences away from traditional credit, especially among younger consumers, consistent demand from merchants for new ways to grow their sales, and the global growth in omnichannel commerce. Combined, Square and Afterpay's complementary businesses present an opportunity to drive growth across multiple strategic levers, including:
Enhance both the Seller and Cash App ecosystems

.

Bring added value, differentiation, and scale to Afterpay.

 

Drive long-term growth with meaningful revenue synergy opportunities. 

"By combining with Square, we will further accelerate our growth in the U.S. and globally, offer access to a new category of in-person merchants, and provide a broader platform of new and valuable capabilities and services to our merchants and consumers. We are fully aligned with Square's purpose and, together, we hope to continue redefining financial wellness and responsible spending for our customers," said Anthony Eisen and Nick Molnar, Afterpay Co-Founders and Co-CEOs. "The transaction marks an important recognition of the Australian technology sector as homegrown innovation continues to be shared more broadly throughout the world. It also provides our shareholders with the opportunity to be a part of future growth of an innovative company aligned with our vision."