Openpay launches BNPL service in US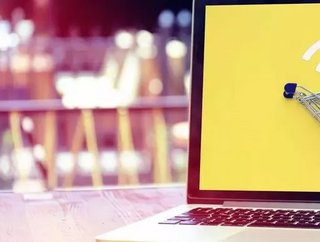 Australian delayed payment leader launches into US market on back of record November and strong first year on the ASX...
Australian buy now pay later (BNPL) fintech Openpay has launched into the US market a year to the day since listing on the Australian Securities Exchange.
Openpay, which operates in Austrlia, New Zealand and the UK, offers two core products: a consumer-focused BNPL service for retailers, and a B2B Saas platform for managing trade accounts called Openpay for Business, both of which will launch stateside. Distinct from other BNPL firms such as Klarna, Openpay markets itself as a cashflow tool, allowing consumers to spread payments of upto $20,000 between two and 24 months, depending on the purchase. 
"This is possibly the most significant announcement for Openpay since we listed on the ASX on this day, last year," says Michael Eidel, Openpay's CEO and Managing Director. "We're entering the market with a team of highly respected US industry leaders who see great potential to bring our unique approach in BNPL and B2B to the US market."
Openpay's new US division is helmed by former Deloitte executive Brian Shniderman, who will serve as Chief Executive Officer of the US operation and as Global Chief Strategy Officer. Shniderman was attracted to the role "because this is an amazing company leading the shift towards a much more consumer friendly and merchant-centric payments future," he said. 
Also joining the US executive team are Gary Stein and Troy Carrothers in the respective roles of Chief Product and Compliance Officer, and Corporate Advisor. 
The fintech posted a record month in November, with a total transaction value (TTV) of $35.7m, up from the previous monthly record of $25.8m. Openpay also enjoyed a record week for TTV during Black Friday and significantly swelled the number of customers and merchants using the platform. 
BNPL draws regulators' gaze
Openpay's US launch comes amid calls for greater scrutiny and regulation of delayed payment providers, with campaigners in the UK warning consumers are unwittingly racking up mountains of debt. 
UK personal wealth commentator Martin Lewis said "[BNPL] is absolutely the fastest-growing form of credit" and aired concerns about the sector targeting young people, a claim disputed by Klarna's UK head Alex Marsh, who pointed out the average age of its customers is 33 and its fastest growing demographic are those aged 40-55. 
In November, New Zealand-based BNPL challenger Laybuy drafted a first-of-its-kind code of conduct for the UK's BNPL sector, where the fintech also operates. MD Gary Rohloff said while Laybuy strives to operate with "the highest standards" with no formal regulation of the sector yet in place "we have an obligation to help ensure the sector is acting fairly, openly and responsibly". It launched a similar campaign in New Zealand earlier this year.