Financial Services (FinServ)
Fintech Trailblazer: Max Levchin, CEO and Founder of Affirm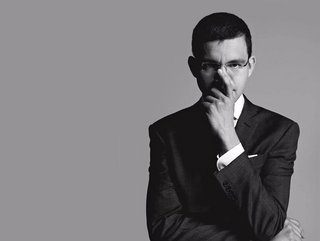 Max Levchin is the dynamic CEO and Founder of Affirm - one of the world's leading BNPL fintech companies. We track his story to success
Max Levchin is a serial entrepreneur, a former founder of PayPal, and the CEO and Co-founder of Affirm - one of the world's most successful BNPL fintech companies. A familiar figure among the Silicon Valley financial and tech elite, you'd be forgiven for thinking Max Levchin's background must have assisted in his meteoric rise to wealth and fame.

But rather than hailing from a privileged upbringing, Levchin is a prime example of how hard work and ability result in success.

Born in Kyiv, Ukraine in 1975 to Ukrainian-Jewish parents, he was a sickly child who suffered from severe breathing problems as an infant that went on to affect him throughout childhood. His parents and grandmother urged him to take up the clarinet as a way to boost his beleaguered lung capacity, and there were times the family feared young Max would not reach adulthood as a result of his health issues.

Nevertheless, despite the challenges, he was a bright and hard-working student. In 1991, when the family emigrated to the US, with very little leftover cash to start a new life in their chosen home of Chicago, he joined Mather High School and excelled academically.
A passion for computer science and innovation
In 1997, Levchin graduated from the University of Illinois with a degree in computer science. But during his time as a student, he had demonstrated an aptitude for entrepreneurship, founding not just one, but four startups alongside his studies.
They were all tech companies with a focus on online ad banners and white-label classified ads, marketing networks, and newspaper sites.
While three of his early attempts failed early on, one made the grade and was quickly bought up by the late 90's online advertising company LinkExchange.
The sale of this first startup enabled Levchin to move to California - which was already booming as the US hub of tech innovation. Despite having created and sold a company, Levchin was far from financially flush, and upon arriving in Palo Alto, slept on a friend's floor, who happened to be a student at Stanford University.
The story goes that Levchin found the lure of elitist education a huge draw and spent much time sneaking into lectures to listen to the professors, and enjoy the free air conditioning. One day, however, he attended a talk by a young entrepreneur named Peter Thiel and realised the pair had a shared vision.
By 1998, Levchin and Thiel were business partners in their first venture - a security company named FieldLink. The startup provided a data encryption service for PDAs and palm pilot devices, enabling them to serve as digital wallets. It was a disruptive idea and soon attracted the attention of the wider, fintech community.
Levchin and Thiel later rebranded the company as Confinity - and developed the Paypal product, which enabled in those early days, the digital transfer of funds via PDA devices.

Confinity merged with X.com in 2000, an online bank co-founded by Elon Musk, Harris Fricker, Christopher Payne, and Ed Ho, and by 2001, had rebranded again to the name of its premier product, PayPal.
PayPal went public shortly afterward and was later acquired by eBay in July 2002. Levchin had hit the big time, with his 2.3% stake in the business, worth an estimated US$34mn at the time of its sale.
The capital to explore new innovations
Not only had Levchin secured his financial future, but his innovation and brilliance now had the attention of Silicon Valley's most influential figures. With his newfound wealth, he was able to indulge and experiment with his love of entrepreneurship and was even named by the MIT Technology Review as Innovator of the Year - and one of the top 100 innovators in the world under 35 years of age.
In 2004, he launched Slide - a pre-curser to the social media platform boom that enabled users to log on and network socially. Slide was bought by Google in 2010 for US$182mn, and for a year, Levchin remained with the company as its VP of engineering.
In 2012, a year after leaving Slide, he launched his next startup - a tech funding company called HVF. The idea was that HVF would seek out innovative startups that leveraged data. But as usual, the idea evolved, and within months, Levchin was concentrating once again on fintech, founding Affirm - a company that he saw could carve out a next-generation credit network for users.
The team behind Affirm also included Palantir Technologies co-founder Nathan Gettings and Jeff Kaditz of First Data.
Branching out and courting controversy
Not content to stay within the boundaries of fintech, by now Levchin was looking further afield. He could see the way technologies and the analysis of data could be used to help people not just with transactions, but even with their personal lives. In 2013, he launched Glow, a data-driven fertility and women's health tracking app that has been instrumental in transforming fertility management for its users.
He also dabbled into political affairs and was listed as a contributor to a Silicon Valley lobby group led by Facebook CEO, Mark Zuckerberg. The group seeks action in helping skilled immigrants in their journey into the US tech industry.
He also became embroiled in debates on terrorism when he supported the NSA's actions in surveillance during the Edward Snowdon revelations, which saw other tech industry leaders criticise the heavy-handed approach by the NSA.
Affirm today, and family life
Today, Affirm is one of the world's leading BNPL operators. In January 2021, the company went public, doubling its valuation from $12bn to $24bn. Today, in the current financial climate, its stocks have taken a considerable hit. But it remains an established and well-used lender, with its customer-friendly, flexible services continuing to attract the spender's interest.
In terms of his personal life, Levchin is intensely private. According to reports, he married his long-term girlfriend in 2008 and has two children.