UAE-based BNPL fintech Tabby secures $58mn in Series C round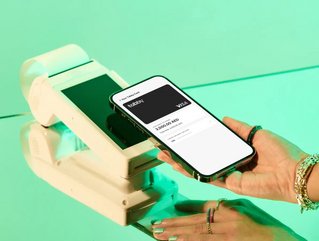 Tabby, a UAE-based buy-now-pay-later (BNPL) fintech, has raised US$58mn in Series C funding and secured a valuation of nearly US$700mn in the process
Dubai-based buy-now-pay-later (BNPL) fintech Tabby has raised US$58mn in Series C funding, which values the company at US$660mn.
The funding comes from a number of high-profile backers including Sequoia Capital India, STV, PayPal Ventures, Mubadala Investment Capital, Arbor Ventures and Endeavor Catalyst. It is believed to be the first time that PayPal Ventures has provided funding to a startup in the Gulf Cooperation Council (GCC) group of countries.
Tabby will use the money to support product expansion and continue growing out its operations. The business was founded in 2019 and has already amassed a client list of more than 10,000 brands – including nine of the 10 largest retail groups in the Middle East and North Africa (MENA).
Last year, Tabby reached 3mn active shoppers on its platform, expanded its operations to Egypt and grew revenue five-fold over the previous year. The fintech has also issued over 150,000 Tabby cards, just six months after launching its cards programme, with in-store sales now making up over 10% of the company's volume.
BNPL market in MENA is 'just getting started'
Hosam Arab, CEO and Co-Founder of Tabby, says: "With rising interest rates and growing inflation, it has never been more important for people to have access to payment flexibility to stay in control of their finances. Despite downward pressure on fintech valuations, our business continues to sustainably scale as we lead the generational shift towards fair and transparent financial products in MENA.
"We're excited to grow with an incredible set of investors who believe in the opportunity to create a healthier relationship with money for consumers in a region that's ripe for change."
GV Ravishankar, Managing Director of Sequoia Capital India, says: "We are excited to see Tabby grow into a leading consumer focused fintech company for the region. Over the next few years, it has the opportunity to offer several innovative products to its consumers to improve access while creating more affordability. The team has done this with continued focus on good credit quality and strong economics."
Ihsan Jawad, Partner at STV, adds: "We are pleased to be doubling down on our partnership with Hosam, Daniil [Barkalov, Co-Founder and COO] and the team on their growth journey across the region. Backing Tabby means tapping into MENA's US$95bn BNPL market opportunity that is just getting started, and being part of the future of financial services across the region."