Breaking down the silos for the new generation of banking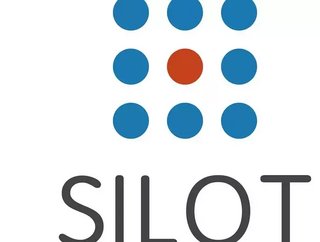 Silot.AI, a fintech based across Singapore and Beijing, aims to empower financial institutions for the new generation of banking. CEO Andy Li founded Si...
Silot.AI, a fintech based across Singapore and Beijing, aims to empower financial institutions for the new generation of banking. CEO Andy Li founded Silot in March 2017, having worked with large Chinese internet companies where he experienced the challenges of scaling businesses globally. "I talked to a lot of banks that were suffering from legacy systems," he explains. "I wanted to build a company to connect the silos using new technology." 
Li says that banks especially struggle to scale in regions like Southeast Asia, where some markets are leapfrogging ahead while others have yet to fully emerge. "The market is different from a mature market, with data stored in various locations," he comments. "The combination of structured and unstructured data makes capability and scalability more difficult for emerging markets." Silot.AI works to enable digital transformations by helping companies make the most of the 'new oil'. "We're trying to leverage the unstructured and structured data internally, as well as the external support to leverage social graphs and knowledge graphs for decision making," Li explains, adding that how the bank leverages data will depend on the use case. 
We caught up with Li at Money20/20 Asia, where a hot topic on the agenda was how fintech, and the disruption it brings, can promote financial inclusion. "There's low bank penetration in emerging markets," says Li. "There are a lot of people and companies that don't even have a bank account because of the cost and the KYC (know your customer) procedures involved. This is why Southeast Asia especially became a cashless society. 
"Today, governments are recognising this as a point for improvement, and are pushing for new innovations with cashless society initiatives. From technology to infrastructure to society – everyone is working together to push for this to become a reality. For example, in China, nobody wants to accept cash anymore; they prefer to do bank transfers or use QR codes. In Southeast Asia, a major challenge for those big corporates and small companies is that they need to be able to make payment transfers – so a lot of financial institutions are trying to offer diversity and different strategies to enter this market." 
Disparate or fragmented markets common to Southeast Asia present another challenge for banks – but also an opportunity for fintechs. "First, identifying the customer can be a problem, especially in Indonesia where the national ID system is still under construction," says Li. Financial institutions need as much information as possible to serve customers and ensure their products are in line with consumer demand. 
"Financial institutions need new technology to help humans make decisions, especially for predictions," Li adds. "For example, a machine can learn based on the human's behaviour to make some decisions. The machine is faster and much more accurate at capturing all the dimensions of information, including the existing rules or policies, compared with human decisions. Machines can help humans make a lot of decisions from this point of view." 
Relationships built to last 
Li argues that a key factor in the digital transformation of banking has been consumer desire to choose self-service. For this to be successful, new technologies and platforms must be trusted by end-users. "The first thing we need to solve is not the technology to deploy into the product environment, but how we can build a level of confidence in that technology." Li also stresses that it's vital to ensure new technologies are introduced for the right reasons. "The next step is the suitable technology in the suitable use case. Traditionally, there are lots of industry players that help banks by building a very strong solution for a use case – like the arm of the business."
Where Silot.AI comes in is not just supplying technology or selling solutions, but in partnering with organisations to enable them to adapt to a new financial landscape. While founded in China, the organisation operates in other markets across Asia. "The first challenge is trust," says Li. "How can we ensure major industry players, especially the major banks in different countries, trust us? The next thing is industry growth and out perception of how well a particular technology will impact this industry," he adds. 
"We make a lot of effort to share how our technology can impact real use cases, and most importantly the confidence level in us is building and keeps increasing. We have more and more banks approaching us to ask for more solutions in various use cases – for us, once we deploy, it's much easier to scale across those different use cases." 
SEE MORE: 
Gaining as much knowledge as possible not just about technology, but about the wider market and challenges faced by businesses, is paramount in gaining trust and building relationships with clients. Events like Money2020, says Li, are the perfect opportunity. "We attend to get more insights into the future, and Money2020 is very resourceful for startups. Just this morning we discussed how to strategise for different markets. For example, in the Southeast Asia market, people are busy onboarding, while in Japan or other mature markets, all the players are concentrating on how to scale across existing users."
Looking to the future, Silot.AI will continue to gain as much knowledge as possible to help clients grow and develop. "Most importantly, the key role will be R&D," says Li. "We will research AI and its financial use cases, and look to expand into different regions, depending on the market's readiness and our readiness."