Countdown to Money 20/20: Crypto Custody & Banking Approval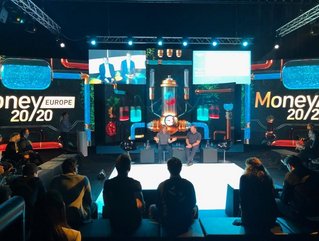 Money 20/20's expert panel of banking and crypto experts will dissect the difficulties of regulating cryptocurrency and how banks will fit into the space
With the financial markets still reeling from the recent crypto crash, it's hardly surprising that this is a main stage topic for all those attending Money 20/20.

As the big event approaches, prepare to take notes on the panel session entitled 'How far can you go with Crypto FOMO?'

The session includes Simonas Krėpšta, Member of the Board for the Bank of Lithuania, Curtis Ting, EMEA Managing Director of Kraken, Irina Berkon, CFO of Metal Pay and Alistair Heggie, COO of SEBA Bank. The panel moderator is digital currency expert Ian Taylor, the Executive Director of CryptoUK.

In a statement about the session, the rundown reads, "Banks have long controlled the money system, so it's no surprise that they're finally looking at providing crypto custody, especially as superapps continue to lure in Gen Z.

"In this session we will look at the rise of crypto legitimacy in traditional financial services. How far will financial institutions go to keep their monopoly? Is offering crypto services the latest step in banks' efforts to keep their grip on our money? And what does it mean for the world of crypto to have the stamp of approval from the banks?"

FinTech Magazine at Money 20/20
We'll be there at the event too. We have a stand (Hall 7, Stand E20) and we're looking forward to having lots of interesting discussions with both new and established market players. As part of the event, we are also offering attendees the opportunity to join us at our own FinTech Live event in London in November, through using our special 50% off promo code, MONEY2020 when registering your attendance.