Financial Services (FinServ)
Tech giants to show information on customer payment systems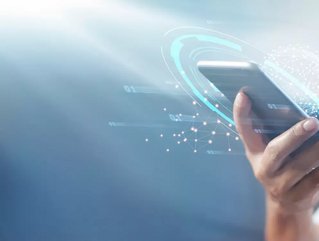 The Consumer Financial Protection Bureau (CFPB) is ordering some tech companies to turn over information on customer payment systems
The Consumer Financial Protection Bureau (CFPB) has ordered six technology platforms offering payment services to turn over information about their products, plans and practices when it comes to payments.
The orders were issued to Google, Apple, Facebook, Amazon, Square, and PayPal. The CFPB will also study the practices of the Chinese tech giants that offer payments services, such as WeChatPay and Alipay
While big tech's move into payments can benefit people and businesses, the CFPB says it also presents risks to consumers and to a fair, transparent, and competitive marketplace. The orders demand information on data harvesting and monetisation; whether firms employ restrictive access policies; and what the companies are doing to ensure consumers are protected.
Information requests from tech giants 
The request for information follows the arrival of Rohit Chopra as director of the CFPB following his Senate confirmation last month. A former Democratic commissioner at the Federal Trade Commission, he built a reputation as a consumer advocate who was frequently tough on big tech.
"Big Tech companies are eagerly expanding their empires to gain greater control and insight into our spending habits," says CFPB director Rohit Chopra. "We have ordered them to produce information about their business plans and practices."
As technology has developed, online commerce and electronic payments have become consumers' normal expectations, even more so during the pandemic, companies have developed new products and business models to meet this demand.
At the same time, these changes present new risks to consumers and to a fair, transparent, and competitive marketplace. For example, large technology firms such as Apple and Google have sought to integrate payments services into their operating systems. Person-to-person (P2P) payments platforms such as Venmo and CashApp have grown quickly, and speedy growth can present risks to families and businesses.
Privacy practices relating to financial information 
The CFPB is primarily focused on the privacy practices of these technology companies when it comes to financial information:
"Little is known publicly about how Big Tech companies will exploit their payments platforms. For example, will the operators engage in invasive financial surveillance and combine the data they collect on consumers with their geolocation and browsing data? Will they in turn use this data to deepen behavioral advertising, engage in price discrimination, or sell to third parties?", the statement read. 
While the CFPB does not directly oversee the tech companies concerned, it has the statutory authority to order participants in the payments market to turn over information to help it monitor for risks to consumers, the CFPB said on Thursday.