Robinhood faces $35mn fine from New York DFS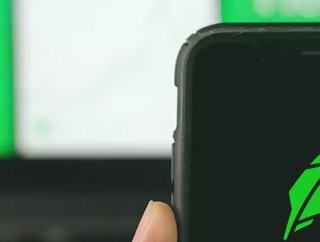 Robinhood announced it had reached a 'settlement' with regulators and is on target for a $35bn valuation for its initial public offering
The renegade trading platform, Robinhood, which was central to the GameStop shares frenzy earlier this year, faces a US$35mn fine from New York financial regulators.
The company's crypto division was issued with a wrist slap in 2020, following the red flagging of several "matters requiring attention". Robinhood revealed it had reached a settlement with the New York State Department of Financial Services regarding the issues, which related to "alleged violations" of cybersecurity and anti-money laundering rules.
Robinhood valuation
The news follows on from the announcement earlier this week that the trading platform favoured by armchair investors, which almost broke Wall Street earlier this year, has an expected valuation of $35bn following its IPO.
Critics of the platform say Robinhood encourages "risky behaviour" among inexperienced (armchair) investors. The app has also been criticised for not informing customers that much of its profits are generated by routing their trades to Wall Street firms taking the other side, or so-called "payment for order flow."
Robinhood said last month they expected the DFS fine to be at the $15mn mark, adding it would be "the bottom of the range for our probable loss in this matter". The $35mn penalty is on top of the record $70mn Robinhood incurred from US financial regulator FINRA in June, for "lax vetting and outages."
However, the settlement indicates the company's IPO will go ahead as planned, despite initial concerns the investigation could see the float delayed until later this year.
Robinhood floats imminent
Despite the regulatory hiccups, Robinhood priced its IPO between US$38-US$42 per share, giving the platform the US$35bn valuation and analysts predict the firm's debut on the Nasdaq could occur as early as next week.
Reports suggest that 55 million shares will be offered. Robinhood founders, Baiju Bhatt and Vlad Tenev are also set to sell 2.63 million shares.
Robinhood democratising investment
Launched in 2013 by Tenev and Bhatt, who were Stanford University roommates, Robinhood's founders will retain most of the voting rights after the IPO. Bhatt reportedly holds 39% of the voting power of outstanding stock, while Tenev holds 26.2%.
The online brokerage, which came under fire for its handling of the GameStop trading debacle, which saw the platform limit stocks to investors, states its mission is to "democratise" investing and is one of the most highly anticipated IPOs of the year.
Robinhood was valued at $11.7bn in autumn 2020 following a private equity funding drive. The new valuation will mean represent a three-fold increase in the company's market value in less than 12 months.