MJ Hudson acquires Clarus Risk automation specialist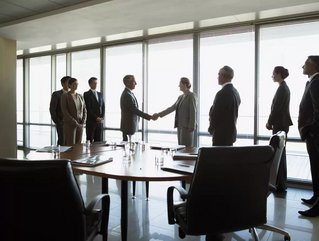 The asset management service provider MJ Hudson has acquired the risk management and reporting automation specialist, Clarus Risk
The London-based asset management consultancy, MJ Hudson, has acquired Clarus Risk, (Clarus) a leading risk management and reporting automation specialist in the regtech area of the fintech market. 
The news follows on from the company's December 2020 acquisition of fund performance analytics firm, PERACS. 
According to reports, the decision to acquire Clarus Risk enhances the data and analytics services offered by MJ Hudson to its customers.
The regtech company was founded in 2011 and was named one of the REGTECH100 in September 2020 - an annual list of 100 of the world's most innovative regtech companies chosen by an expert panel of industry leaders and analysts that are considered essential service partners for rising fintechs.
Data also shows Clarus Risk's current AUM of products on its platform totals circa £10bn.
Regtech services for fintechs
Clarus Risk's alternative asset fund manager and investor customers can access risk and regulatory risk reporting services as a managed service, or via software as a service (SaaS), through a customisable dashboard environment. 
Additionally, Clarus provides tailored quantitative research service, investment risk reporting, investment restriction reporting, private asset risk reporting, and liquidity stress testing.
A statement insured by MJ Hudson confirmed that Hilton and all Clarus staff have joined MJ Hudson to expand the team of quant engineers and risk professionals. The move will increase MJ Hudson's London operations.  
The firm will also continue to trade under the name MJ Hudson Quantitative Solutions branding.
MJ Hudson streamlining investor operations
MJ Hudson's services involve assisting fund managers and investors to operate more efficiently and invest with greater success.
The 150-strong team collaborates with fund managers, investors, and advisers in both traditional and alternative assets and provides them with law, fund management solutions, international administration, investment advisory, and data and analytics reporting.
Fifth acquisition by MJ Hudson
Reports show that the acquisition of Clarus is the fifth transaction of its type by MJ Hudson since 2018. The company was launched in 2010 and has experienced significant expansion over the past 24 months.
1) December 2020, PERACS, a fund performance analytics specialist
2) March 2020, Meyler Capital, an investor relations and marketing analytics business
3) 2019, ESG consultant and reporting business
4) 2019, Amaces, the FX and custodian benchmarking analytics firm
The strategic acquisition of these partners means MJ Hudson can provide its fund manager and investor clients with data, analytics, benchmarking, and reporting across risk, investment performance, investor relations, and ESG.
Currently, data and analytics services represent approximately one-third of the entire MJ Hudson Group.
Future-proofing customer services for MJ Hudson
Speaking about the company's latest acquisition, Odi Lahav, COO, and head of MJ Hudson's Data and Analytics division explained, "We are delighted to have Max and the team join the Group. 
"Risk analytics is a key building block in our developing data and analytics product set"
He said that the Clarus' FinTech business model fitted well into the current product suite, and its forward-looking strategic objectives – to offer comprehensive technology-focused solutions to asset managers and institutional investors – are fully aligned with those of MJ Hudson.
Lahav continued, "With the addition of Clarus, we can now offer clients enhanced levels of transparency, reporting, and analytical solutions across the critical areas of their business. The senior Clarus team also brings a wealth of technology and quantitative skills to the group and will form part of our research and innovation platform."
Max Hilton, Managing Director of MJ Hudson Quantitative Solutions, added, "The company's continued focus on the research and development of data-driven analytical tools, as well as its proven ability to attract blue-chip clients for these products and services, makes MJ Hudson the perfect home for our growing and evolving product set."
Image credit: Getty images (stock)