BBVA, Yolt, BankiFI and more set to attend Money20/20 Europe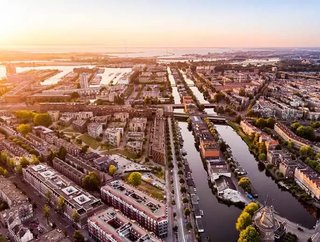 With the Europe iteration of Money20/20 2019 kicking off on Monday in Amsterdam, a selection of leaders from large corporates as well as innovative fint...
With the Europe iteration of Money20/20 2019 kicking off on Monday in Amsterdam, a selection of leaders from large corporates as well as innovative fintechs are set to appear. We've put together a handy guide of some of the interesting companies we're excited to see, and where you can find them.  
BankiFI… a banking platform offering solutions tailored to entrepreneurs and small businesses. The company offers banks and FOs a platform to offer business and corporate clients which goes 'beyond an open experience'.
Who's attending… Mark Hartley & Conny Dorrestijn, Founding Partners
Find them at… The banks founders will appear on various panels and standalone talks on meaty topics including 'Open banking: Lessons learned from year one', 'From burning in the fast lane to living and working around a purpose', and 'Breaking the mould and crossing the Rubicon in life, business, banking and beyond'.
Dorrestijn is also heavily involved in EWPN, the European Women's Payments Network, which will host a series of events at Money20/20 with the purpose of building a community for women in finance.
Liberis Group… a company providing flexible funding for small businesses, which focuses on keeping things simple and straightforward as well as transparent.
Who's attending… Rob Straathof, CEO
Find them at… 'Venture building: The new model for FinTech success'. Straathof will discuss Liberis and his wider experience in building and sustaining a startup, especially in the challenging fintech space, and how larger companies like banks and corporations can benefit from this experience too.
SEE ALSO:
Yolt… a 'smart thinking money app' that works in conjunction with UK bank accounts to help users manage their money.
Who's attending… Frank Jan Risseeuw, CEO  
Find them at…  The Yolt CEO will be offering insight into Yolt's journey and the wider fintech landscape at a standalone presentation entitled 'How do you take innovation culture to the next level?' and a case study called 'The real Open Banking experience, warts and all'.
BBVA… A Spanish multinational banking group and one of the largest financial institutions in the world, Banco Bilbao Vizcaya Argentaria (BBVA) is currently focused on ongoing digital transformation and disruptive innovation to change the banking experience.
Who's attending… Carlos Kuchovsky, CTO; Elena Alfaro, Head of Data & Open Innovation, Client Solutions; and Ainhoa Capmo, Global Head of Open Innovation; Gustavo Vinacua, Golbal Head of Venture Cretation – New Digital Businesses
Find them at… This cross-section from some of BBVA's most innovative teams will take part in a number of panels and talks, on topics including the use of AI in finance, the benefits of different kinds of partnership, new business models and emerging technology.
BBVA also runs the world's largest fintech startup competition, BBVA Open Talent, which will be announced at Money20/20.
HOLVI… a payment services business aimed at entrepreneurs and SMEs in Europe. The platform offers a current account with enables international transactions, ecommerce, invoice and cashflow tracking capabilities.
Who's attending… Antti Jussi Souminen, CEo
Find them at… Souminen will attend a panel entitles 'Deep Dive into SME banking: Untapped revenue pools'. With notable experience in online business, Souminen will be able to talk from the perspective of both large corporates and startups.