Financial Services (FinServ)
Mark Hartley, BankiFi's Founder & CEO talks startups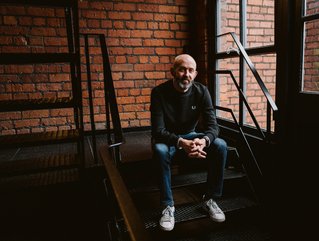 Mark Hartley, Founder and CEO of BankiFi
As financial volatility continues to rock the markets, Mark Hartley of BankiFi gives us his view of today's startup climate and its challenges
Mark Hartley is the Founder and CEO of BankiFi, a technology platform designed to enable banks and financial institutions to provide a set of integrated services - accounting, invoicing, and payments. A veteran of the fintech space, he has held global positions in sales, technology, business servicing, and financial services. We caught up with him to talk about the challenges and changes facing startups in today's volatile climate.

Which fintech sectors are seeing the most movement in terms of startups, and why?
CBDC, Metaverse, Blockchain, AI, and the list goes on – Hype. It will be interesting to see if that changes given where they all are on the hype cycle curve, versus where the global economy is and how that might shape the investment community's approach to speculative investments. Perhaps we will see more time and money being devoted to the short-term problems that need solving rather than technologies looking for a problem to solve?

Investment is tough right now. How can fintechs attract investors in this unstable climate?
The economic climate has certainly shifted recently, however, it is still possible to attract investors now. I firmly believe that the fintechs solving real problems in the here and now are those who will continue to attract investment amid the rocky economic outlook. In order to secure investment, these businesses will need to be able to clearly evidence their solution's efficacy, with applications both in the short and long term.
Throughout the industry, we have previously seen headline-grabbing investment figures generated by the future-predicting fintech innovations, crafting solutions for problems that hadn't quite materialised yet. I believe that we have already begun to see these types of businesses struggling to attract and maintain the same level of investment, as those holding the capital shift their focus to proven solutions making a tangible difference.
What leadership traits are essential for building a successful fintech startup right now?
The most important leadership trait for building a scaling fintech is to be driven by purpose. In order to build a successful business, you must have a purpose and not only be in it for the money. It's about solving a problem, having a purpose, and doing it for the right reasons, and as a leader, it's crucial to communicate this clearly with the team around you.

What does the future of fintech look like to you?
Partnership and collaboration. Fintech was initially all about disruption and disintermediating Banks and FIs. Banks retaliated a little and were reluctant to work with Fintechs. Now, both have realised that they need one another, and both have strengths and weaknesses that the other can help with. Fintechs generally don't understand and want to work in the highly regulated world of compliance and checks and balances and Banks realise that perhaps they are not the most creative builders of world-class user experiences. Combining the two could make for brilliant products and services for the customer which is what it should be all about.