AI: are banks using it correctly?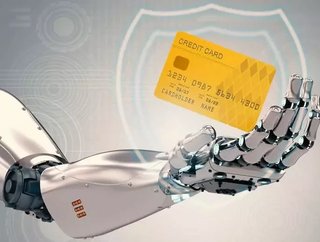 Nearly all commercial banks use artificial intelligence (AI). However, most are not using it effectively to compete with non-bank challengers. This is...
Nearly all commercial banks use artificial intelligence (AI). However, most are not using it effectively to compete with non-bank challengers.
This is the key message at the heart of a new study by global professional services firm, Genpact, which finds that of the 97% of commercial banks using AI, less that 20% are extending its value across their enterprise for competitive advantage. 
In Commercial Banking: The Customer Experience Imperative, Genpact outlines a landscape in which commercial banks are in a state of flux. This, as we have explored in many of our recent features, is chiefly driven by the ongoing rise in 'non-bank entities' and challengers such as fintechs and Big Tech companies that are expanding their own financial services offerings. 
Where the latter have the advantage is in their ability to offer superior customer-centric services that tap into the needs of users and are in line with rapidly evolving user experience expectations. According to Genpact's research, the personalised delivery of the financial products and services "once pre-packaged by incumbent banks" is heralding a new concept of 'commercial banking as a platform', whereby consumers can access all their financial services - from both banks and outside companies - in one single location. 
Enter artificial intelligence
In response to this trend, commercial banks are placing greater emphasis on customer experience and leveraging new technologies such as AI. Genpact surveyed 500 senior commercial banking executives finding that, in general, there is a consensus around the growing importance of AI, but that there are still questions around how to best use the technology for greater value and to mine data effectively to embrace digital transformation and enhance services. 
SEE MORE
Close to all commercial banks (97%) use AI. However, 51% said that they use it simply for point solutions and individual tasks; 27% testing in pilots; and only 19% reported leveraging AI across their bank in a holistic way. This, said Genpact, is "putting them at a disadvantage against more advanced fintech entrants". 
On this, the research also considers the impact that the rise of fintechs is having on the commercial banking sector. While it finds that most banks are optimistic about the future - with as many as two thirds saying they expect to use AI across their organisations in the next 12 to 18 months - only 49% of UK commercial banks predicted using fintechs as partners. Nearly half of the executives surveyed perceive fintechs as potential partners (cited by 56%), with others saying they are a competitive threat (44%). 
With regards to improving their customer experience proposition, it is revealed that some commercial banks are unbundling their offerings and considering a "platform strategy" to provide customers with a channel for individual products in one place, including services provided by other companies.
While "banking as a platform" may be effective to compete with fintechs, only 20% of respondents say they have a holistic strategy in place. And, just a little more than a third (35%) have mapped the customer journey across both treasury and lending product lines, which the study identifies as key growth areas.
Mark Sullivan, Global Business Leader, Banking and Capital Markets at Genpact said: "With digital technology opening new access to sales and payment data, non-traditional players have leapfrogged many established commercial banks in delivering quality customer experiences." As a result, he explained, banks "must do a better job at anticipating and quickly incorporating [customer experience] innovations". 
For more information on all topics for FinTech, please take a look at the latest edition of FinTech Magazine.