Financial Services (FinServ)
Robert Reffkin, the Fintech Real Estate Billionaire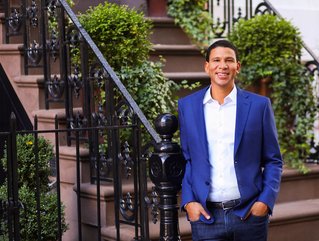 From humble beginnings to CEO and founder of a US$4bn enterprise disrupting the North American real-estate market, Robert Reffkin is a force to be reckoned
Name: Robert Reffkin
Title: Founder and CEO
Company: Compass
Born in 1979 to an Israeli mother and African American father, Robert Reffkin's early years were far from conventional, let alone easy. But today, the fintech entrepreneur – who has held a number of sought-after positions in the banking world – is blazing a trail across the US real-estate market with his disruptive fintech, Compass.
Humble beginnings
His story begins in Berkley, California. Shortly after Reffkin's birth, his mother was disowned by her family for having a child with an African-American Jazz musician. Sadly, Reffkin's father also abandoned the pair not long afterwards, leaving them to fend for themselves.
According to reports, those early years were frugal and difficult as Reffkin struggled to find his place in the world as a mixed race, Jewish boy. High school was not something he enjoyed – but he had a passion for music, which saw the first of his forays into entrepreneurialism take off.
Achieving his goals
One attribute that always marked Reffkin out as a future success story was his commitment to a cause. At 11 – or so the story goes – he realised his mother was struggling financially. He made a plan that saw him save up for a DJ kit so he could be hired out for parties and events.
It reportedly took him three years to save up for the kit, but his determination paid off, and he then continued to help out financially by performing at events throughout high school. He was hired for school proms, parties and bah mitzvahs. He was involved with the Net
Recently, however, Compass experienced some hard times. Its IPO earlier this year resulted in the company losing an unprecedented 70% in share value. But Reffkin, who continues to champion young entrepreneurs through a number of philanthropic programmes, is confident about the future.

Embracing education
Despite his less-than-enthusiastic approach to education thus far, Reffkin nevertheless turned his attitude to academia around his college years. In 1997, he joined Columbia University, where he was so determined to do well that he completed the four-year degree programme in just 2.5 years.
His performance resulted in him landing a job with one of the global leading management consulting firms, McKinsey & Company, as a business analyst. The role became the launchpad for his career in finance.
In 2003, Reffkin went back to Columbia and completed his MBA. Upon graduation, he began working as an associate at Lazard on Wall Street, later becoming a White House Fellow and acting as an assistant to John Snow, the Secretary of Treasury during the George Bush administration years.
In 2011, Reffkin joined Goldman Sachs – but by 2012, he'd risen to be Chief of Staff for Gary Cohn, the former President and Chief Operating Officer.
Launching Compass
That same year, Reffkin founded Compass. Inspired by the gap in the market for streamlined financial solutions tools in the US real-estate industry, he formed the idea after seeing how his mother, a real-estate agent, struggled with a market run based on legacy system procedures.
Speaking about that eureka moment, he said: "My mom has been a real-estate agent my entire life, and I saw her move from firm to firm, always hoping that she would get the support and tools to realise her professional ambitions and her dream. She never got either. There's never been a truly great company for real estate agents before, but that's what we're building at Compass.
"There are two million real-estate agents in the US, and they are some of America's greatest entrepreneurs. At Compass, our focus is to empower them with tools, technology, and support that makes them more efficient and profitable."
A disruptive business
Compass proved to be a true innovator for the real-estate market because its concept caters to both customers' and agents' needs. The fintech company has made it easier for buyers and sellers state-wide. Today, according to reports, Reffkin is the youngest of only eight Black billionaires in the US.
"There are two million real-estate agents in the US, and they are some of America's greatest entrepreneurs."