Financial Services (FinServ)
Crowd pleaser: The future of alternative financing is scale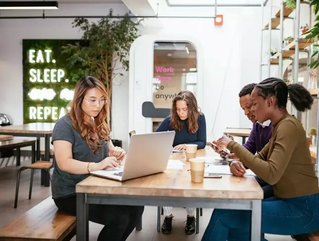 Offering alternative fundraising, crowdfunding platforms will play a vital role in future startup innovation - if it can dodge the regulators...
In 2016, UK neobank Monzo raised £1m in 96 seconds. Two years later, it raised £20m in just over two days. The pitch decks looked a little different to the usual Series 'x' round; these rounds were aimed at retail investors and Monzo's own customers (33,500 of which plowed up to £2,000 into the bank) through crowdfunding platforms. The record-breaking raises made the digital-only bank one of the biggest crowdfunding success stories of the mid twenty-teens, and is today one of the best-known and largest neobanks in Britain. 
Since then, the crowdfunding space shows little sign of slowing down. In an exhaustive study into the impact of alternative financing, which comprises crowdfunding, peer-to-peer lending and other less traditional avenues for raising money, researchers from The University of Cambridge concluded that this "evolving landscape" had become a cornerstone of global fundraising. Dr Robert Wardrop, Director, Cambridge Centre for Alternative Finance said the segment now provides "substantial sources of funding for consumers, startups, small and medium-sized enterprises, and industrial verticals ranging from the manufacturing sector to creative industries". 
In fact, the study's latest figures show that in 2018, alternative financing facilitated $304.5bn in transaction volume. Excluding a sharp drop in activity in China, that represents an enormous 48% growth in global alternative financing compared with 2017. 
China: $215.37 billion
United States: $61 billion
United Kingdom: $10.4 billion
The Netherlands: $1.8 billion 
Indonesia: $1.45 billion
Source: Global Alternative Finance Market Benchmarking Report
Crowdfunding in a crisis
Some businesses flourished in 2020, namely enterprises which provided solutions to the immediate obstacles thrown up by the COVID-19 or could swiftly pivot to address global quarantine and vaccine efforts. The fintech sector was one such winner, starting from a position of power. Startups were already making advances in financial freedom, and their platforms, APIs and white label solutions met the new obstacles to daily life in a pandemic. Digital payments providers helped businesses adapt to the shift in online shopping; mobile banking became the best way for business owners and consumers to maintain a grip on their finances, regardless of the status of their bricks and mortar branch; and insurers began to rely more heavily on digital solutions for claims settlement and growth in written premiums. 
Crowdfunding fintechs sat neatly at the intersection, providing lifelines to businesses struggling with the new pressures of the COVID-19 pandemic, and acting as a portal for fintech startups to get up and running. "During the crisis, equity crowdfunding sites, peer-to-peer lending and invoice trading platforms have been successful in providing SMEs with funding solutions that use technology to offer speed, transparency and flexibility for financing that would otherwise not be available to them," says Ian Duffy, CEO of Accelerated Payments. "Fintechs like these have been able to disperse funds with government schemes quicker than banks because they've automated onboarding, ID verification and instant bank account set ups." 
But Duffy believes not enough is being done to businesses seek this alternate route to survival and prosperity. "Awareness among business owners of these new funding options remains low. We need to change this during this pandemic - not only for the survival of these companies, but for our economy as well," he says. 
Future funding
Crowdfunding fintech Seedrs witnessed record levels of investing through its platform in 2020. A total of £293m was raised in campaigns throughout the year, bringing investment on the platform above £1bn since launch. 2021 has begun in a similar fashion: currently on its platform, campaigns are underway for enterprises looking beyond the pandemic and to the issues of the future. Danish wave energy firm Wavepoint is on track to exceed a €2m target, while UK-based EV comparison platform Carverter breached its £2m crowdfunding target with more than 25 days still to go. 
In October 2020, Seedrs announced it would merge with rival platform Crowdcube with a view to creating the world's largest private equity marketplace. Jeff Kelisky, CEO of Seedrs, is bullish about the future of crowdsourced equity raises - and believes scale is necessary to push the sector forward. "We believe that you need to be a player of greater scale to serve companies and the investors who support them," he said. "As we look to the future, we'll be well-positioned to build on our combined strengths and create a powerful global private equity marketplace that will transform the ecosystem of equity finance globally."
Appetite, then, is high - and although rarely crowdfunders reach the heights of institutional funding rounds, the opportunity to raise immediate funds in a relatively short timeframe will place the sector at the centre of further innovations. 
But not all will be plain sailing. Regulatory pressure threatens growth in this sector, which, for the time being, remains relatively free from oversight. In a 2019 report, PwC found financial services and telecommunications firms both feared increased regulation could stymie growth in crowdfunding and peer-to-peer lending. Of the 508 firms surveyed across both industries, 14% of the TMTs and 10% of financial service firms said this new business model was most likely to be affected by regulation in the coming years.