Financial Services (FinServ)
Savvy Crowdfunding and Community-Empowered Fintech Startups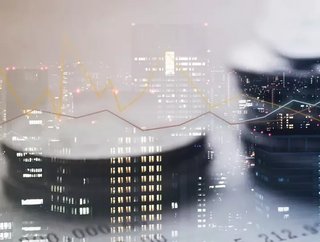 When it comes to raising capital, not every fintech startup takes the same route. Most raise money via traditional ways, while a few turn to crowdfunding
For most startups, raising money is an arduous process involving months of pitching investors. While pitching has its advantages in terms of giving founders time to prepare their pitch presentations, it's not for everyone. Some entrepreneurs may be looking to do things faster, and there are others who want to give away products or services, often in place of equity.
According to Michele Schueli, Lecturer of Finance at Università della Svizzera Italiana (USI), "Conducting a crowdfunding campaign is especially valuable for B2C fintech companies as it generates strong network effects and enhances the fintech's relationship with its customers. The offering participants not only provide capital but are also very likely to convert into customers and become 'true fans' of the company's products. It creates a strong community invested in the company's success that can help scale the company faster."
Crowdfunding is one of those options that can help fintech startups get off the ground quickly while still offering the option to distribute shares or not. It's essentially a way for companies to raise money from a large number of people, typically through small donations. Crowdfunding is still relatively young as an industry, but that's not stopping many fintech companies from taking advantage of it.
Ziglu - (Total Raised: c£12m)
The Ziglu app, which was developed by Mark Hipperson, a co-founder of Starling Bank, is regulated by the UK's Financial Conduct Authority (FCA) and aims to bring digital-only banking and cryptocurrencies to the masses. They offer a simple way of transferring money and buying digital assets like Bitcoin and Ethereum.
In September 2021, Ziglu's crowdfunding campaign for £1m was oversubscribed on Seedrs, and within a month, they raised more than £6.33m. "Never underestimate the passion and strength of your customer. While market research and analysts can tell you what they think, it's only our customers who truly know what they want and what they expect from us." said Mark Hipperson, Founder and CEO at Ziglu.
As the fintech industry continues to evolve, more and more startups are leveraging crowdfunding platforms to accelerate their growth. In total, Ziglu has received £12 million in funding from two crowdfunding efforts, the first of which took place in 2020 and the second in 2021.
Lend-Grow / Konduit Works - (Total Raised: c£740k)
Konduit Works, which was known as Lend-Grow at the time of their crowdfunding, ran a campaign in the fourth quarter of 2021 and raised around £740k. They were featured on Angels and Entrepreneurs, a platform that connects startups with investors.
The team previously worked at big banks Capital One and Pentagon Federal Credit Union (PenFed). They decided to start a fintech company to connect banks with other fintech firms and borrowers. It began as a lender-to-borrower marketplace, but they've since expanded into a loan information aggregator known as RateBunni, which is a brand name operated by them.
When asked about the pros and cons of crowdfunding a fintech startup, Harris Schachter, Co-Founder at LendGrow, said, "Crowdfunding for a fintech has an advantage I did not expect; an instantly-engaged fanbase of over 1,000 people. For a fintech solving real problems in consumer finance, it is helpful to have an invested and engaged audience to leverage when needed. Crowdfunding makes it easier for companies to meet their seed round, but depending on the product, can also help you iterate faster."
Investly - (Total Raised: c£640k)
Investly has the ideal combination of characteristics, which appears to be functioning well for the financial technology sector. It has a diverse array of talent, including Baltic technical expertise but is based in the fintech heartland of London, UK - an excellent location since it offers a well-developed financial services industry, large GDP per capita, and a receptive regulatory jurisdiction.
The company raised £640,000 on Seedrs in 2018, and the stock is still available on the secondary market. Its primary service is invoice finance, and it has helped to fill the gap in cash flow financing available to small businesses caused by the financial crisis.
"I like them because of the sector they operate in, their tech is good from what I can see, and they have that essence that a lot of Baltic platforms have, a drive to succeed.", noted Andrew Holgate, CEO at Equitivo, a dedicated fintech management consultancy.
The pros and cons of crowdfunding a fintech company
Fintech startups choose the crowdfunding option because of the benefits these platforms offer. In addition to being able to raise capital, they can also get exposure for their brand and build a supportive community of investors who are willing to provide feedback on product development.
Of course, there are disadvantages too; as Schueli indicates, "Aside from general issues associated with not meeting the campaign's target, fintech companies have the added complication of having to comply with various finance regulations. Running a campaign might add more regulatory burden that becomes challenging for the company to manage."
Fintech startups should be cautious about the sort of campaign and the platform on which they will carry it out, so the community is the right one for them. "This is especially true in the case of fintechs whose target customers are institutional investors, as doing a retail-focused crowdfunding campaign might dilute the brand in their eyes.", adds Schueli.
Briana Marbury, Executive Director at the Interledger Foundation, also contributes her thoughts; "If a firm is able to raise enough capital to support their endeavours, crowdfunding can be an excellent alternative to VC funding.  Crowdfunding gives you more freedom and flexibility regarding the use of the funds, whereas VCs tend to be more restrictive with stipulations and lots of oversight, including mandatory board seats. Also, many VCs require benchmarks that may have an adverse effect on progress by disrupting the natural creative process and shifting priorities to meet imposed goals. The upside to VCs is they often share their business expertise and connections with the firm in an effort to make sure its investment is successful."
Overall, crowdfunding allows entrepreneurs to identify their customers and adjust the product they are developing. They can have a better idea about what is important for people and learn more about how to improve their services. However, crowdfunding may not work for every fintech incumbent, and some may choose a different path. Ultimately, it depends on what the startups are offering and their target audience.
***