Financial Services (FinServ)
Fund Ourselves Sees Growth Helping the Lost Wonga Generation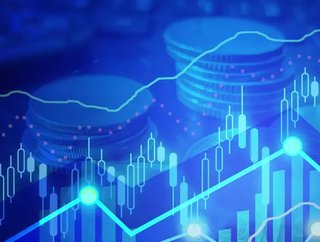 A London-based startup has seen significant growth in the last year, helping what the founder calls 'the lost Wonga generation'
Nadeem Siam set up Fund Ourselves in November 2017 after seeing the impact that high-cost loans were having on Britons across the country.
The once vibrant payday loans industry was worth over £2 billion in its height in 2013 but has since undergone huge regulatory changes and the massive exodus of some of the UK's biggest lenders.
Amongst these is Wonga, who was the dominant market leader in an industry where over 3 million people use high-cost finance and payday loans each year to tide them over each month. 
Around 2 years ago, Wonga ceased trading following a huge bill of compensation claims which saw the firm refund in excess of £500 million, slowly followed by other household names including The Money Shop and QuickQuid. However, with the biggest lenders out of the game, there still remains a huge demand for customers looking to borrow £200 or £300, which is ultimately 'the lost Wonga generation.'
For Nadeem Siam of Fund Ourselves, he explains how borrowers 'need to break the payday cycle' and 'the overdependence' on high-cost loans that some customers find themselves borrowing over and over each month.
With Fund Ourselves, customers can borrow up to £1,500 at an APR of 540.03%. Whilst this might seem high, this is still less than the fees charged by the average payday lender at around 1,000% APR and does not reflect the true price of a 3-month loan. 
A key difference is that customers can apply for loans of 2 to 4 months, but if they are struggling to repay, they will have an extension for up to 12 months, with no late fees or interest added.
"One of the main issues with short term lending," explains Siam, "is that if you struggle to repay, you are charged high fees and can find yourself borrowing again or getting into further debt - and this is not going to help anyone."
"With our product, we are removing those fees with no penalising structure - to give you breathing space and help you get back on your feet."
The fintech startup is also able to assist those with adverse credit histories. The company is officially a peer-to-peer lender, which actually matches borrowers with other individual anonymous investors who are looking to lend out their money and get a return on their investment.
As an investor, you can earn 5% to 15% per annum, based on the risk you are willing to take on - with good credit customers offering closer to 5% and bad credit customers offering up to 15%.
Your investment is pooled across multiple individuals and it is diversified effectively using their AutoDiversity software.
To account for any losses or unpaid debts, there is a collections team to follow up on bad debt and also a provisional fund in place to recover any losses.
Siam concludes: "The demand for quick loans is unlikely to disappear and with much tougher regulation, this is simply offering less and less choice for borrowers in need. At Fund Ourselves, we are delighted to offer a viable alternative.