Financial Services (FinServ)
Lessons From Fintech Startup Ziglu's Crowdfunding Success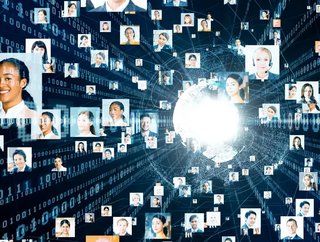 Over the course of two years, Ziglu raised £13.44m in crowdfunding. The company's CEO, Mark Hipperson, discusses the lessons learned during this time
Ziglu is a UK-based fintech company with a focus on helping consumers have access to safer digital currency investments and spending.
The company also provides digital-only financial services. It is one of the first crypto-asset firms with a branded debit card to be regulated by the UK's Financial Conduct Authority (FCA).
This blog post will discuss the lessons learned from Ziglu's recent success with its own crowdfunding campaign.
The CEO of Ziglu, Mark Hipperson, breaks down his top three takeaways below:
Crowdfunding vs traditional financing
It's not often a fintech startup takes a hybrid funding route which includes crowdfunding, but Ziglu's recent success proves this strategy can work.
In terms of financing methods, Hipperson says, "We did both. We combined this crowdfunding campaign on Seedrs and a Series A round with a major VC."
From crowdfunding, the company raised c£13.44 million (GBP) in two tranches. The first time was in 2020, raising c£6.16m, and the second in 2021, with c£7.28m.
"It's our second time on Seedrs, and so it's especially important that we give new investors and our community an opportunity to be part of our growth and journey. Existing investors too want to support us, and having a large community of investors is also great for marketing as they talk about and discuss us on social media - and hopefully say great things," said Hipperson.
The pros and cons of crowdfunding a fintech company
There are several advantages to crowdfunding a fintech business. "We genuinely want our customers to be part of our journey and give us the feedback loop to help us create a world-class product," notes Hipperson.
In terms of the pros, he goes on to explain why it's critical not to underestimate the enthusiasm and power of customers. He feels that while market research and analysts can tell his company what they believe, it's only their customers who know exactly what they want and anticipate from them.
And when it comes to the cons, he says, "You do get some people, who register for the crowdfunding platforms, never invest and just want to 'have a go' at lots of the startup firms who are working hard to build a successful business. Be prepared!"
The lessons learned from crowdfunding a financial technology startup
While each company has a different experience when it comes to crowdfunding, Hipperson believes there are some universal lessons that can be learned.
"Be prepared to commit significant effort to make a great pitch deck and video. Ensure you present a properly worked business model that's unique or better than anyone else."
Hipperson believes in the power of teamwork,  which is why he emphasises the importance of not going at it alone.
"Through the campaign, dedicate one or two people plus subject matter experts behind them to respond in a timely manner to all the questions you get."
Things to keep in mind if planning to crowdfund a fintech firm
When it comes to crowdsourcing money, especially for a fintech startup, it is essential to give participants an opportunity to be part of something unique and special.
"Enjoy the process of connecting with investors, customers and your community. The feedback is genuinely helpful, good and bad," adds Hipperson.
In addition to having an exceptional experience, one of the most compelling reasons for people who participate in crowdfunding is to be involved in something ground-breaking.
And most importantly, it is crucial to be ethical, honest and transparent. Be open about the risks involved in a project and communicate how you plan to overcome them.
"Recognise you are asking for people's hard-earned money. Treat them and their money with respect and importantly do what you say you are going to do," concluded Hipperson.