Sunday payment solution to revolutionise hospitality sector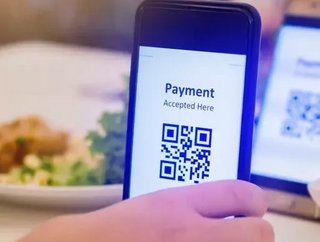 The new Sunday technology can complete transactions in under 10 seconds...
The US technology and payment solutions QR startup, Sunday, look s set to revolutionise payment services in the hospitality sector.
The Atlanta-based fintech, which raised $20m in seed funding capital earlier this week, has teamed up with Big Mamma founders and has received support from numerous hospitality investors. 
The new payment method enables transactions to be completed in just 10 seconds, streamlining the process through the use of QR codes. Experts say the technology saves hours of time and money through its simple and swift interface. 
Faster dining experience
The QR codes allow for contactless payments, but when used in the hospitality industry, it also speeds up the dining experience as customers don't need to flag down staff in order to be able to pay. This also helps the tables to turn over faster.
Speaking about the new technology, Christine de Wendel, founder of Sunday, explained, ""It's simple: we do bett er for cheaper. For the customer it's great and for the restaurant owner and his staff it's great and profitable. QR codes are now totally standard. Restaurants are using them for menus, so it's perfect timing, but we have to move fast."  
Jeremy King, CEO of Corbin & King, said of the technology, "The end of a meal can so often be 'make or break' in the experience of a restaurant-goer. It doesn't matter how good your welcome is, the quality of your food or friendly and efficient your service, if the payment becomes protracted or uncomfortable then that's the lingering memory. Your staff will have more time to serve and your customers can more easily show their appreciation – Sunday is a Win-Win."
 "Sunday is a game changer for us," agreed Brendan Sodikoff, chief executive officer of Chicago-based Hogsalt. "Rega rdless of whether our establishment is fast casual or more refined, giving guests control of their valuable time means we turn tables faster and improve service. sunday keeps our guests moving and our employees focused on what matters most!" 
Sunday expansion strategy
De Wendel predicts Sunday will double in size in three months, and is already building a team of approximately 40 engineers and 40 sales and operational employees. 
The founding team has already piloted Sunday's technology at 14 Big Mamma restaurants in Europe. According to the six-month trial, 80% of customers used the QR code, and this resulted in tables turning over 15 minutes faster than usual, saving the customer time and allowing for the restaurant to do more business. 
Rapid expansions in the UK and across Spain, France and US are currently planned. The payment solution will also be implemented into thousands of restaurants including the Hoxton, the JKS Groups, Hoppers, Brigadiers, Gymkhana, Flors and Corbyn & King locations, The Wolseley, Bellanger, Colbert, Zedel and more.
Sunday is partnered with leading US payment systems and technology giants, including Oracle Micros, Brinks, Tiller, Zelty, Revo, CashPad and others, which has made deployment of the service easier and faster.
Currently, the startup is working with more than 1,300 restaurants in Europe to launch the technology.