Opinion: The accelerated growth of contactless payments
By Brad Hyett, CEO of phos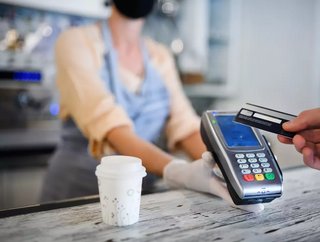 Brad Hyett, CEO of phos, looks at the impact of the increased, contactless payment bracket and what it will mean for the payment solutions space
The month of October saw the contactless payment limit increase to £100, in time for the busiest shopping period of the year. The increase is great news for not only consumers, providing them with the ease, security, and freedom to spend, but also for merchants who will see an increase in overall spending as consumers are no longer limited to £45. 
The pandemic understandably made consumers wary of handling cash, resulting in increased adoption of contactless payments. And with a quarter of all UK smartphone users predicted to make in-store payments using a mobile phone by 2023, businesses must embrace digital payments or risk getting left behind.
The move towards cash-free payments
As contactless payments become more popular, the finance industry must step up to the challenge of ensuring that merchants are equipped with the right payment solutions to accept payments in a secure, efficient, and simple manner. Contactless payments increased by 12% in 2020. Spurred on by consumers looking to mitigate their use of cash to prevent the spread of Covid, and the demand for convenience - the simplicity of the contactless card or eWallet payments has proven to be the preferred option.
Over the next five years, we will see the consumer-driven consolidation of payment options become the standard. With cards, BNPL, open banking, crypto, and loyalty cards, all becoming commonly available in all transaction channels. 
Consumers want to be able to use their preferred payment methods, and it is imperative that businesses are equipped with the right solutions to meet these growing needs.
The contactless spending limit increase
Raising the contactless limit from £45 to £100 was a decision made by HM Treasury and the Financial Conduct Authority. This followed a consumer demand analysis and consultations with the retail and banking sectors.
It is no surprise that the public consultation helped secure this increase to £100, as consumer spending behaviour had changed significantly during the pandemic. The pandemic has accelerated the move towards cash-free payments, and consumers now expect to make convenient and quick payments without entering a pin code. We saw everything from click and collect, subscription services, contactless payments all grow, and the use of cash fall in over the last year and a half. Brits have now grown used to the convenience of contactless payments and the £45 spending cap grew to become a frustration to many.
This is in fact the second time the contactless spending limit has been increased recently. Back in April 2020, the contactless spending limit successfully went up from £30 to £45.
The future is mobile. Those that are too slow to move away from cash as a primary mode of receiving payments will have the viability of their businesses significantly threatened as they won't be able to compete.
The benefits of contactless payments
Contactless payments have provided an easy, convenient, and safe way to pay for goods in-store. It now makes up for over a quarter of all payments within the UK. Increasing the spending limit is likely to boost consumer spending post lockdown and help with economic recovery. Confederation of British Industry (CBI) expects GDP growth of 8.2% in 2021 and 6.1% in 2022.
As well as the macroeconomic benefits, increasing the contactless spending limit also helps both merchants and consumers. Businesses will experience a rise in overall revenue as consumer spending is no longer limited to £45. As such, affording customers the freedom to spend more in store. And the consumer benefits from greater financial security, thanks to the tap to pay technology which is encrypted with dynamic data technologies to protect users from fraudulent purchases.
Merchants should prepare for this change in behaviour and ensure they are equipped with the right technology to accept this new preferred way to pay.
About the author: Brad Hyett is CEO of phos - a mobile payment solutions technology company founded in 2018 and has developed an innovative and game changing technology allowing merchants to take payments directly on their NFC enabled Android device.