Unlocking payments: 5 keys to a winning payments platform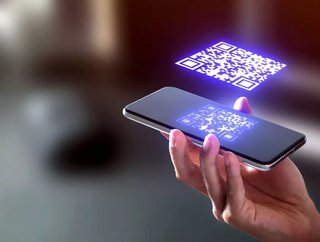 Payments can be a differentiator for online businesses. Understanding the tech payments platforms are built on is critical, says Paysafe's CTO, Sujit Unni
Unlocking payments: the five keys to a winning payments platform
Payments can be a true differentiator for online businesses. So understanding the technology winning payments platforms are built on is critical. This is what to look out for.
Any company's success is built on a winning business model, and central to this is often a well-designed payments platform that delivers an effortless exchange of goods and services. With customers demanding greater flexibility and choice,  understanding the value that can be generated at the checkout creates a strong source of competitive advantage for proactive businesses.
To achieve this, organisations must look beyond a basic payments platform, and instead search for a transformational offer that will deliver a seamless experience for customers. Read on to discover five primary characteristics we believe creates an unbeatable payments platform.
Being customer-centric always beats out a product-first approach 
Focusing on customer experience is key. As customers, we choose the option that makes our lives the easiest and fulfils our wants the fastest. We don't choose our payment method based on the latest tech powering our digital wallet or begin using eCash because we hear it's a growing trend. We seek the best payment experience for us - whether that means having direct access to payments online 24/7 or a simplified, speedy checkout. 
The customers' focus is on how they accomplish their goals, not the product itself. It's how they buy a car, manage their bills, or treat themselves with the occasional shopping spree. By what means they achieve this, for example, whether it's loans, overdrafts, or credit cards, is less significant, it's all pretence for lending from a bank. The customer chooses convenience, the option that helps them realise their goals the fastest. Payments platforms need to keep this as their North Star, and focus on solving problems for consumers not simply developing siloed products. Taking this holistic approach will result in a superior offering for consumers; anytime, anywhere, any method transactions. 
Know when to develop in-house, and when to partner with other tech com

panies
Concentrate your efforts on what you do best. In today's payments landscape, there's no shortage of collaborators providing specialist services or swift solutions. You can overcome your biggest challenges and fast-track issue resolution through partnerships with those better equipped to address a specific need. By trusting the experts, you'll avoid the pitfalls of those around you who lose sight of their purpose and find themselves becoming a never-ending development pipeline.
Build around your strengths, let them guide the when what, and how of your payments platform. If it isn't core to your operations, partnering to achieve your goals is usually the better option  
Think about tomorrow today
If you want your business to reach new levels it must be futureproofed from day one. Although you must focus on the business's current goals- it's the ability to flex, adapt and scale to a growing customer base or the everchanging business environment that will drive long-term success. The key to this is how you utilise technologies such as machine learning, artificial intelligence, and advanced analytics, as well as connecting with those around you - peers, partners, and less obviously, competitors.
Taking a forward-thinking approach to your API strategy, collaborating with others to get the best from private APIs and public APIs, is essential to elevate your payments platform to new levels of sophistication and creativity. 
 

Don't be afraid to take advantage of today's open landscape 
The current payments landscape is more innovative and collaborative than ever before. This is good news for all of us, particularly the consumer who benefits from a more seamless customer experience. 
We should be striving for greater integration, partnering with our peers and even competitors to utilise each other's APIs and add value for our end-users. But driving this level of transformation requires a continuous commitment to improvement, grounded by your core vision and objectives.
The best tech is built on foundations of an authentic culture
While you can focus on building a faultless payments platform for your customers and delivering on your business objectives, a successful company must also have a great culture. To deliver an all-around exceptional experience, there must be a common goal behind your product and this must shape the design of your payments platform. 
This design should seamlessly integrate into the wider context of the business offering, and recognisably value adds to customers. Where traditionally siloed product lines exist, everyone should understand the marry-up between product management and your platform capabilities, ensuring a worldview approach to the customers' experience. 
Innovation equals win-win
With a truly open and collaborative payments landscape comes the opportunity to constantly innovate and partner with others to deliver the best experience for your customers. By understanding what makes a next-level payments platform, you can go beyond basic platform tech and become a winning business, hyper-attuned to customer needs, delivering a service that surpasses expectations with a speedier, more secure, and streamlined offering. 
About the author: Sujit Unni is the CTO of Paysafe. He has held previous senior roles at Barclays and Worldpay