Juni CEO on Launching a Fintech Startup for Ecommerce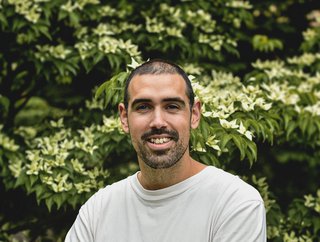 Samir el-Sabini, the CEO and Co-founder of the Swedish fintech ecommerce banking solution, Juni, tells us about their startup journey
Samir el-Sabini is the CEO and Co-founder of Juni - a one-stop-shop financial solutions platform for businesses. Recently launched from its beta stage, the fintech is cornering the ecommerce marketplace with its innovative tools that help companies track funds and spending, as well as integrating with all the leading payment gateways.
As more unicorns emerge and the competition for funding ramps up, the fintech startup environment is not an easy place to find success. New entrants must be disruptive, confident in their strategy, and agile enough to move fast as the market changes. Samir-el-Sabini tells us more.
Tell us about your startup and what differentiates it from other companies in the marketplace?
Juni is an all-in-one financial management platform. What makes Juni different is that we were founded specifically for ecommerce entrepreneurs. We provide a dedicated space where they can track all their spending and funds in one place. More specifically, what this means is that Juni integrates with over 2,000+ banks, payment gateways like Stripe and PayPal, online accounting software like Xero, and ad networks like Zeropark so that businesses can get a holistic overview all within one dashboard.
Juni solves challenges and offers insights, integrations and tools that more traditional banks would not be able to offer. I used to work in the industry we now cater to and I co-founded Juni because I genuinely want to provide entrepreneurs with the tools they need to successfully run their businesses and grow.
We have focused on growing our team, building a great product and we're now pleased to say Juni is officially coming out of beta! We're really excited to take the next step and continue to grow with our customers.
What has Juni just launched?
Within a year of launching, we're officially out of beta with new product integrations and features, a new look and feel and a creative campaign to bring it all to life. As part of this, we're really excited to launch new USD accounts and cards, which has been our most requested feature so it is fantastic to bring this to our customers.
We're also launching a new Google Ads integration that will save entrepreneurs time and hassle, as it allows real-time Google Ads spend tracking insights and automates receipt generation for bookkeeping. The launch is an exciting moment as we have also had a brand refresh, with a bold visual identity and a new website, logo and colour palette. To showcase the problems Juni solves, we have also launched a campaign that brings the daily frustrations of ecommerce entrepreneurs to life when dealing with traditional banks through a series of commercials.
How challenging is it to create a fintech start-up in the current environment?
We're seeing a wave of Fintech 2.0 companies starting to emerge, with Juni being one of them. This is in many ways a great time for fintech start-ups, and I expect we'll see more hyper-focused fintech startups launching in the coming years. At Juni, we are doubling down on our vertical, ecommerce, in everything we do. To bundle services for this audience is very inspiring as we come from ecommerce ourselves. We've lived through the pains, now we are building the tools we wished we had had ourselves.
What's the biggest mistake start-ups make that prevents success?
A common mistake is often a lack of focus, spreading yourself too thin. It is key to make something great for a clearly defined audience.
What's the single most imperative element to success in building a successful fintech?
Fully understanding your customers' pain and problems, develop from that and see it as a moving and ever-evolving target. New problems and challenges arise all the time, so stay close to your market and customers, that helps a great deal.
Are collaborations/partnerships/MA's becoming more important?
At Juni, we are always open to any good partnership if it means we can provide better services for our customers. While an M&A is not something we're actively hunting for, if we find the right partner it's one way of continuing to build our company. At the moment, if you want to be a global player, partnerships and collaboration with the right companies can definitely help you succeed.
Funding is notoriously difficult right now. What's your story on this?
We have grown at lightning-speed, we're really proud of the funding we've raised so far, and that our current investors share our vision. Juni is made up of experts in ecommerce, performance marketing and media buying, paired with a team of fintech professionals. Having worked in the sector we serve and truly understanding their needs has been key for us.
So far, we have raised $76 million and we are continuing to grow. Our key investors include Felix Capital, EQT, Partners of DST Global, and Cherry Ventures, alongside high profile angel investors and board members from highly successful fintech and ecommerce companies such as iZettle, Klarna and NA-KD.
What's new on the horizon? What can we expect from Juni over the next 18 months?
During our beta, we had hundreds of customers from across Europe join Juni. We're focused on quality over quantity, and we've shown steady growth since we launched, doubling the number of customers and card spend each quarter.
We're aiming to increase card spend ten fold in the next 12 months and add more features and integrations to our platform. We will also bring our new credit card to more markets across Europe and add more currencies to our platform, like SEK, DKK and NOK.
Our vision is to become the best and preferred financial companion for ecommerce entrepreneurs worldwide, giving them the tools they need to accelerate growth. In the coming years, I want us to truly deliver on that vision and be the financial management platform of choice in ecommerce.
What inspires you in fintech today?
I'm genuinely passionate about entrepreneurship and for people to have the freedom to do the work they want to do. What I find exciting, and inspiring, in fintech is the ability to more easily build and create products that solve customers problems in ways that couldn't be done before. It enables entrepreneurs to focus on what they love, running and growing their businesses, and they can, as an example, leave the boring admin stuff to us.