Ant Group backs Thai fintech Ascend Money in Series C round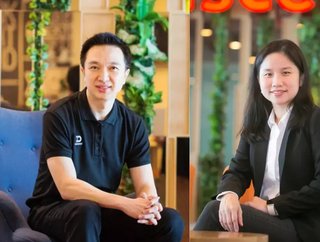 Ascend Money is the Bangkok-based fintech startup behind the e-wallet service TrueMoney
China's biggest financial investment company Ant Group has backed the Thai-based fintech Ascend Money in its latest Series C funding round. The company raised US$150mn in the investment drive, and now has a valuation of $1.5bn. 
The round was led by Ant Group, Charoen Pokphand, Bow Wave, and Capital Management. Reports suggest Ascend Money, which was launched in 2013, will use the new funds to expand its e-wallet arm.
The capital will see an increase in TrueMoney Wallet's digital financial services that range from lending and investment to Southeast Asian cross-border remittances. 
True Money agents are made up of local entrepreneurs, who registered with Ascend Money to earn additional income by being their agents. They offer a range of services including phone top-up, bill payments, and domestic and cross-border remittance services.
APAC presence
TrueMoney's financial services are currently seen in six APAC countries including Vietnam, Thailand, Cambodia, Myanmar, and the Philippines. The company has also experienced massive demand for its services since the pandemic, due to social distancing and an increase in digital transitions and online payments. 
The fintech's user base has expanded from 17 million in Q1 of 2021 to 20 million, while online payment transactions have skyrocketed by 75%.
Speaking to TechCrunch about the increased demand for services, Tanyapong Thamavaranukupt, co-President of Ascend Money explained, "The growth in e-payment suggests changing consumers' spending habits as Southeast Asia moves toward a digital economy and a cashless society."
Itai Lemberger, founder, and CEO of Bow Wave Capital Management also said the pandemic's disruptive effects have accelerated the growth of the digital economy across Southeast Asia.
TrueWallet serves as an important APAC payment channel for B2B, ranging from big brands to local SME owners as well as street market entrepreneurs. The platform offers digital loans service to customers including small business entrepreneurs, who don't have traditional credit scores to access digital loans, along with the payment service.
"Apart from e-wallet, we are an agent-based payment and remittance service provider,"  Thamavaranukupt said.
"Since last year, we've also rolled out TrueMoney Wallet for agent [networks] and migrated our offline agent to the online platform, which would help enhance and digitize their operations."
Thamavaranukupt added that Ascend Money provides TrueMoney Wallet and the TrueMoney Agent service in some other countries outside Thailand. He said the majority of users are unbanked and the underbanked population with limited access to basic financial services.
Main image credit: Tanyapong Thamavaranukupt (left) and Monsinee Nakapanant (right), co-presidents of Ascend Money