N26 customer growth limited by BaFin imposed customer cap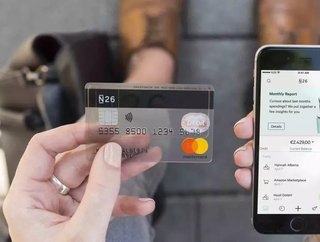 The customer cap by German banking watchdog coincides with US$9bn valuation
The leading German digital bank, N26 has had a customer cap imposed on it by the German banking regulator BaFin.
The measure, which will prevent N26 from increasing its customer base over and above 70,000 new customers a month, comes hot on the heels of the fintech's latest funding round, which saw it raise $900mn and announce a new valuation of $9bn.
According to reports, the investment has now placed Berlin-based N26 at the forefront of the German banking world. The challenger's valuation has grown almost three-fold since its last private funding drive - positioning it ahead of Commerzbank - Germany's second-largest listed lender. Commerzbank currently has a market cap of $8.8bn.
A statement revealed the cap will be officially announced by BaFin early next month following a month-long period, after which appeal has expired
Regulatory controls on N26
The imposed customer cap, a rare regulatory intervention, has been put in place to deliberately slow down the online bank's growth. It will prevent N26 from scaling at will and was reportedly imposed by BaFin following the body becoming increasingly dissatisfied with "organisational flaws" at the fast-growing bank.
The move means N26 can only accept between 50,000 and 70,000 new customers per month until it has addressed the problems identified by BaFin. 
For the past year, N26 has been onboarding new customers at a rate of 170,000 per month, the UK's Financial Times reported. 
In an official statement, the lender said existing customers will not be affected by the move, and the bank is keen to "lay even stronger foundations for sustainable future growth". It added that new clients above and beyond the BaFin cap would be "temporarily redirected to a waiting list".
N26 also reported that its teams have "already implemented a number of measures to strengthen governance and compliance structures over the course of this year".
Although the cap will have an impact on the online lender's growth strategy in the short term, N26 stressed that they, "don't expect a significant impact of this temporary change on our business plan".
BaFin and N26 issues
This is not the first time issues have been raised by BaFin regarding N26's operations. The online bank has had wranglings with the regulator for the past two years, with issues being raised in 2019 when BaFin mandated N26 to remove backlogs in IT monitoring, establish written descriptions of processes and workflows, and check the identity of some of its existing customers for a second time.
The bank was flagged again in May when BaFin sent in supervisors to monitor N26's anti-money laundering procedures. At that time, the bank received a fine of 
Six months ago, the regulator parachuted a special supervisor into the bank tasked with monitoring improvements in anti-money laundering controls that BaFin has ordered. In September, N26 was fined $4.8mn for taking too long to identify suspicious transactions of clients to the regulator.
N26 growth trajectory
However, the news has not impacted investor interest in the challenger, which includes billionaires Peter Thiel and Li Ka-Shing as investors, US hedge funds Third Point and Coatue, as well as Dragoneer.
Speaking about the current situation, Valentin Stalf, N26 CEO and co-founder said that the latest funding places N26 "in pole position to become one of the biggest retail banks in Europe, all without a single branch".
Launched in 2013, N26 has challenged incumbents with its app-based checking accounts and low to zero fees. Its market competitors include Monzo and Revolut, which was recently valued at $33bn.
During a recent interview with CNBC, N26 co-founder and co-CEO Maximilian Tayenthal, said the company plans to use its most recent funding for onboarding 1,000 new staff members globally. The bank is also planning to launch new features like cryptocurrency trading.
"We want to bring in more people with a focus on product, technology, and security," Tayenthal said.
N26 IPO imminent 
Reports suggest N26 will shortly announce its initial public offering. The bank now has an estimated seven million customers globally and data suggests it is also processing $90bn in annually. There is also a planned rollout in South America, following the bank's recently acquired license for Brazil. 
But executives are reticent to announce a firm date. Tayenthal revealed he expects N26 to be "structurally IPO-ready" within the next 12 to 18 months. However, he added, "We have no hurry to go public. With increasing profitability, the kind of money we are raising right now, it really takes away any time pressure."