Financial Services (FinServ)
Stripe reaches all-time high while Tencent takes a plunge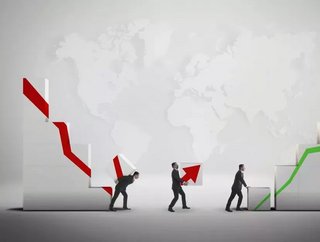 In the last 24 hours, two fintech giants' fortunes have drastically diverged: Stripe has attained a record $95bn valuation as Tencent lost $62bn...
In what appears to be a continuation of the regulatory pressures that felled , Chinese tech industry leader has lost $62bn in the fallout.
By most of the situation, the company's fintech output is now worth practically nothing; its stock's value has been "obliterated" after falling 8.4% since Friday 12 March. Inside sources consider that Tencent will, in all likelihood, form a holding company for its banking, insurance and payment services.
Estimated to have been previously worth between $105bn and $120bn, with payments services alone valued at $70bn to $80bn, and with wealth management, credit, and insurance capabilities contributing a further $35bn or $40bn, Tencent's current position is precipitous.
"All else equal, we think it could be argued that Tencent's fintech business is now valued at almost zero," stated analysis from . "This is significant, as it implies any further declines from here would essentially imply a de-rating of the Tencent multiple."
Stripe: The US' most valuable startup
In contrast to Tencent, 's remarkable run of growth is continuing unimpeded: its value has tripled in under 12 months, and a has just elevated the company's value to an all-time high of $95bn.
Named among the round's primary investors were , , Ireland's , and others.
Currently the most valuable startup in the US - CB Insights that it has even overtaken Elon Musk's - Stripe is reportedly planning to invest in European operations, particularly its Dublin HQ. 
"We're investing a ton more in Europe this year," John Collison, President and Co-Founder of Stripe. "Whether in fintech, mobility, retail or SaaS, the growth opportunity for the European digital economy is immense."
What could the future hold?
Although Tencent has experienced a devastating blow to its business, Bernstein still remains optimistic about its chance of a recovery; it compares the company's present woes to be "in a very different light to the situation facing Alibaba," for instance. 
As such, it could be shortsighted to read these latest events as the ultimate downfall of a Chinese tech giant.
Stripe's trajectory, however, seems less ambiguously positive. Not content with simply achieving success in the short-term, the company has made it clear that progressive, forward-thinking expansion remains its core goal. Dhivya Suryadevara, CFO, commented:
"The pandemic taught us many things about society, including how much can be achieved—and paid for—online, but the internet still isn't the engine for global economic progress that it could be. We're laser focused on helping ambitious businesses grow faster. 
"While Stripe already processes hundreds of billions of dollars per year for millions of businesses worldwide, the opportunity ahead is much larger for Stripe than it was when the company was started 10 years ago."