Insight Partners to back Pollinate in $50m Series C round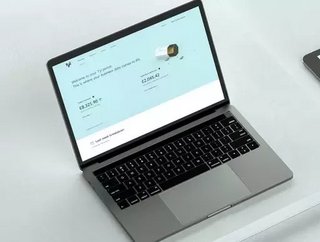 The investors formerly backed Twitter and Trivago and have thrown their weight behind the banking technology startup...
Pollinate, the UK-based banking payment solutions fintech co-founded by former Boris Johnson advisor, Alastair Lukies, is being back ed by Insight Ventures in the Series C funding round.
The innovative fintech which was founded in 2015, works with banks to upgrade their technology offerings so that they can compete with platforms like WorldPay. Pollinate has a strong SME and banking client base through which it deploys its cloud-based platform.
Pollinate's solutions provide a wide range of services for small to medium sized businesses so that all their needs are met though one platform. The fintech also offers marketing tools and insights as well as digital loyalty programmes.
Insight Partners investment
Insight Partners, previously known as Insight Ventures, is a leading US venture capital and private equity firm based in New York City. The enterprise invests in growth-stage technology, software and Internet businesses.
The New York-based firm is well known for making groundbreaking investment decisions, having previously backed social media giants Twitter and Trivago - the Dutch technology company specialising in internet services for the hotel and lodgings industry.
Pollinate funding round
The funding drive will see Insight Partners join several high-ranking shareholders at Pollinate, including National Australia Bank, MasterCard and NatWest Group. The fintech is also rumoured to be closing a deal with several several new banks and has raised $100m from investors over it's six-year lifespan. 
Insight Partner's operating partner, Emmet Keeffe III, described Poll inate's services as growth opportunities for small and medium sized businesses. 
He said, "Following the pandemic, the banks have the opportunity to lead the regeneration of the SME economy but they must move quickly."
Meanwhile, Lukies became a business ambassador under David Cameron's premiership in 2014. His history in fintech includes founding the unicorn enterprise Monetise. He currently chairs the Fintech Alliance and is a member of Boris Johnson's recently created council of business advisors. 
Speaking about the new partnership, he said, "SMEs are the lifeblood of economies globally. They are the job creators, the innovators, and the brave explorers that simply find a way to make things work. Access to capital, intuitive banking services and a broad ecosystem of value-added solutions and partners are critical to the journey of a small business owner."