Stephen A. Schwarzman, the Billionaire who Built Blackstone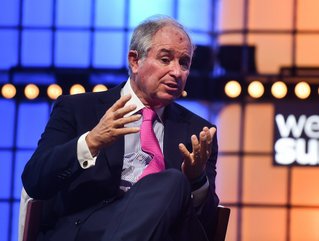 Blackstone Group has $880bn worth of assets under its management, and Blackstone's CEO, Stephen A. Schwarzman began his incredible career aged just 10
Name: Stephen A. Schwarzman
Job Title: Chairman, CEO, and co-founder
Company: Blackstone
Stephen A. Schwarzman is Chairman, CEO, and co-founder of Blackstone – one of the world's largest private equity firms. But his current success, coupled with an estimated net worth of $38bn, is a far cry from his early life. Schwarzman was born in Philadelphia and grew up in Abington, a suburb north of the city.
He had his first taste for business young – his father owned a successful linen store and by the age of 10, Schwarzman was helping out by working the lady's handkerchief counter. By 14, he had started his own lawn-mowing business but instead of cutting grass himself, he focused on attracting new customers and enlisted his two younger brothers to mow the lawn for him.
In an interview with the Washington Post in 2019, Schwarzman explained how his childhood taught him that not everybody was going to be the same. When pushed by a young Schwarzman why he didn't want to expand his successful business or open more stores across Philadelphia, Schwarzman's father answered simply "because I'm happy the way I am".
"I thought that was sort of hard to take in," Schwarzman told the newspaper. "His contentment is what made him a remarkable human being."
Schwarzman later studied social sciences at Yale before getting his first taste of finance at Donaldson, Lufkin & Jenrette. He went on to complete a Masters in Business Administration at Harvard Business School and found a job at Lehman Brothers, which he thought, at that time, was "full of interesting characters, ex-CIA agents, ex-military, strays from the oil industry, family friends and randoms".
While at Lehman Brothers, he made a name for himself in mergers and acquisitions, rising to become managing director by the age of 31. Schwarzman co-founded Blackstone in 1985 alongside Peter G. Peterson, a former Lehman Brothers CEO who had briefly served as US Secretary of Commerce during Nixon's administration.
Though it started life as a boutique M&A advisory firm, within a couple of years Blackstone had launched its first private equity fund and later, by 1990, had branched out into hedge funds using partners' own money.
Blackstone's IPO success
By the time of Blackstone's initial public offering (IPO) in 2007, the business had more than $88bn's worth of assets under management. The IPO saw shares finish at over $35 each, valuing the firm at about $39bn and enriching the personal fortunes of both Schwarzman and Peterson. Schwarzman remained with Blackstone as CEO but Peterson retired shortly after the IPO. He died in 2018.
Today, Blackstone claims to have $880bn of assets under management including $260bn in private equity and $280bn in real estate. Stephen A. Schwarzman is still the company's Chairman and CEO has indicated that he has no intention to retire. He has two children – the film producer Teddy Schwarzman, and writer and podcaster Zibby Owens.