What's behind N26's withdrawal from the US marketplace?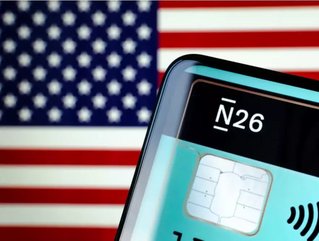 The German digital-only bank is not the first European fintech to announce its disengagement with the competitive US banking sector this year
The news this week that N26 has withdrawn its operations from the US, has been framed in positivity. 
The move, which will essentially leave 500,000 US customers in the lurch on January 11, 2022, has been hailed as a strategic decision by the Berlin-based fintech, enabling the bank to pour more attention into its burgeoning European operations. 
However, the reality is that European banks rarely achieve success in the tough and closed environment of the US financial sector. Revolut learned the hard way earlier this year when it withdrew operations from Canada (a similarly tight marketplace with powerful, incumbent monopolies) because it found itself unable to obtain the licenses required for full banking operations. 
The established incumbents didn't want it there, and, like many other newcomers before them, Revolut admitted defeat and withdrew - similarly leaving large swathes of customers in the lurch. 
Equally, Monzo, which dipped its toe into the pan Atlantic waters in 2019, recently discreetly withdrew its application for a US banking license last month. 
N26 - a difficult debut in the US
Like Monzo, N26 started its foray into the US marketplace in 2019. But the digital-only bank has experienced a number of setbacks to the move. A consistent thorn in the side has been the stiff competition from incumbents and upstarts, including JP Morgan Chase, Bank of America, Varo, and Chime. 
The pandemic also affected the move, and N26 laid off 10% of its New York-based workers, while its head of US operations Nicolas Kopp resigned his position. 
At the same time, pressure from its European operations came in the form of regulatory pressure as BaFin, the German equivalent of the UK's FCA, opened investigations into N26 operations related to money laundering and their failure to report suspicious activity.
The bank was fined $5mn earlier this year as a result of its procedures, and its ability to onboard new customers has also been curtailed after BaFin limited how many customers it could acquire on a monthly basis. 
N26 and the UK marketplace

 withdrawal
The US is not the first marketplace to see N26 withdraw its services. In 2020, the bank exited the UK, citing Brexit and new regulations as the reason for its move. However, reports suggest the fintech had been struggling to attract sufficient UK customers.
N26 has said its withdrawal from the US will enable it to focus its attention on its strongest customer base, which resides in Europe. In a statement released on its blog, it also revealed it has plans to invest heavily in new products and services as it expands into Eastern Europe - an emerging market with an increasing demand for cutting-edge digital banking services. 
A European way forward for N26
N26 outlined its future plans on its blog, saying, "N26 will focus its strategy on broadening its digital banking experience into new verticals to include investment products in the coming year, with the goal to create an even more complete and compelling digital proposition. By bringing additional financial services and products into its experience, N26 aims to further empower customers to manage additional aspects of their financial lives simply and seamlessly."
The statement continued, "On top of strengthening its core business operations in Europe, where digital banking adoption continues to be in its infancy, N26 is also assessing future expansion into additional markets in Eastern Europe in response to growing customer demand in the region."
It concluded, "N26 is very grateful to all employees in its US team for their immense contributions to building the business in the US market, and intends to support US employees in exploring roles supporting its global business where possible as it looks to the future."