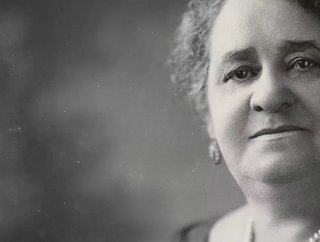 Maggie L. Walker smashed the glass ceiling by becoming the first African-American woman to charter a bank in the US
Name: Maggie L. Walker
Job Title: President
Company: St. Luke Penny Savings Bank
Born: 17 July 1864
Died: 15 December 1934
Famously said: "No person is your friend who demands your silence or denies your right to grow"
Perhaps the most inspirational 'Legend' of finance we've covered so far, Maggie L. Walker (née Draper) was a true pioneer and trailblazer. Officially the first woman of African-American descent to charter a bank in the US (St. Luke Penny Savings Bank), she accomplished this feat in 1903 - approximately 38 years after the abolition of slavery and 17 years before women were granted the right to vote.
Born on 15 July 1864 in Richmond, Virginia, not long after the American Civil War, Walker grew up primarily in the care of her mother, Elizabeth Draper, a laundress, and former slave.
At the age of fourteen, Walker became heavily involved with the Independent Order of St. Luke, an organisation dedicated to fighting racial and gender injustice, promoting education, and caring for the sick. By age 35, she had ascended to the Order's highest role of Right Worthy Grand Secretary, which she would retain until her death.
Aside from this humanitarian work, there was another strong passion in her life: business. Following a brief stint as a teacher, Walker proved herself to be a capable and innovative financier and insurance executive. In addition to herself as President, the St. Luke Penny Savings Bank also appointed several other women to board positions. The bank eventually merged with two others in the Richmond area to become The Consolidated Bank and Trust Company. Walker served as Chair of the board.
Humanitarian work
During her time in finance, Walker's greatest achievement was the dedication and tireless support she provided to women and Black communities until her death in 1934. Raising funds for underprivileged school-aged girls, sanatoriums and nursing homes in Black neighbourhoods, Walker's humanity was truly boundless.  
In 1925, Virginia Union University granted her an honorary Master of Science degree. Although this was the only indication of a future legacy to be bestowed during her lifetime, subsequent homages to Walker's memory include the Maggie L. Walker High School in Richmond, a posthumous induction into the Junior Achievement US Business Hall of Fame (2001), and a bronze statue of her likeness on Broad Street in Richmond (2017).
It may seem incredible that she managed to set a new precedent in female-led finance at the dawn of the 20th century, yet Walker's story is a testament to the good that banking institutions can yield with the right visionary leadership at the helm. Now more than ever, we must seek guidance and inspiration from her example for the challenging times that still lay ahead.