Curve launches premium Metal Card in Europe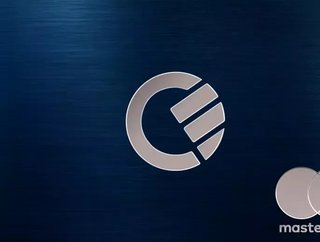 Curve, the innovative banking app and card, has made its premium Metal Card available for new and existing customers in Europe Curve announced on 19 Ma...
Curve, the innovative banking app and card, has made its premium Metal Card available for new and existing customers in Europe
Curve announced on 19 May that its luxury card, Curve Metal, is now available to customers in the European Economic Area (EEA). 
The card, which gives Curve customers a host of benefits and rewards such as 'elite level' 1% instant cashback and worldwide airport lounge access, has been one of the most requested features by the company's European customers. 
Supercharged banking
Curve is an over-the-top banking platform that enables the consolidating of multiple banking cards and accounts into one smart card and accompanying mobile app. 
This, says the company, "allows customers to supercharge their legacy banks to the 21st century without leaving their bank or topping-up".
For example, by interconnecting with multiple banks through one card, customers are better able to manage their finances, gain greater financial convenience and peace of mind. 
Three cards are available from Curve - Curve Blue, Curve Black and Curve Metal. The latter was first released to UK customers in January 2019 and is the premium product offered by the company.
Curve Metal is an 18g metal contactless card available in three colours: Blue Steel, Red and Rose Gold. 
By using Curve Metal customers benefit from unlimited cashback with double the retailers of its other tiers, increased spending limits and free debit fronted credit transactions. 
Other benefits include worldwide travel insurance, discounted lounge access with LoungeKey, favourable foreign exchange rates, phone insurance and more. 
According to Nathalie Oestmann, Curve's COO: "Curve Metal is the only card of its kind on the market and Curve's customers have been desperate to get their hands on one of our beautifully crafted cards and benefit from its premium features for quite some time now."
Oestmann added that "the immediate availability of our premium tier in the EEA is a clear commitment to our growth throughout Europe and is yet another important step to realise our vision of a connected, simplified and unified financial world."
SEE MORE:
Curve in the US
In February this year it was announced that Curve had opened an office in Brooklyn, New York - a move that the company said would create close to 200 jobs by 2024. 
Curve also announced that it would invest around $17mn in R&D over the coming decade. 
The move followed a notably successful 2019 for the company, which closed its series B funding half way through last year, taking the company's valuation to $250mn (at that time).
Find out more about Curve here.
For more information on all topics for FinTech, please take a look at the latest edition of FinTech magazine.
Follow us on LinkedIn and Twitter.