Financial Services (FinServ)
Top 10 real estate and property-related fintechs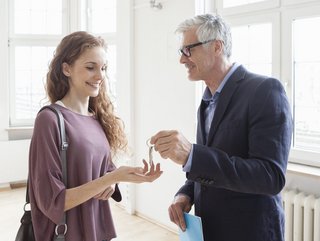 These are the Top 10 fintechs helping to unlock potential in the real estate and property rental markets despite challenging economic circumstances
The property market finds itself in a difficult situation economically for homeowners, landlords, tenants, lenders and investors alike. Pre-existing challenges have been compounded by rising mortgage rates, inflation, and a cost-of-living crisis felt by consumers in most Western countries. These circumstances are ripe for fintech innovation, and a wave of property-related fintechs have stepped in to provide innovative solutions. Here are 10 of the most pioneering real estate fintechs in the market today.
Funding raised to date: €1.9mn
For many consumers, renting is already expensive enough. Add in the cost of furnishing a new home and rising energy costs, and it becomes clear that there's little room for manoeuvre. That's why many renters struggle to afford the cost of a security deposit, which is paid up front in case of damage or loss that they cause to the landlord during their tenancy.
German insurtech Garentii is among a new breed of fintechs pioneering a budget-friendly alternative to cash deposits, which involves full deposit insurance costing the tenant as little as €3 per month. The platform is currently only available in Germany but, with Garentii recently raising €1.9mn in seed funding, European expansion could soon be on the cards.
Funding raised to date: $3.3mn
StackSource is a fintech platform that connects commercial real estate investors with the most suitable debt and equity financing for their requirements. After filling out a few details, investors are instantly matched with potential sources of funding. StackSource's team of capital advisors will optimise and approve the deal package, without any fees to pay until the funding closes. Meanwhile, the StackSource dashboard allows investors to track offers and compare terms, meaning users can be confident that they're getting the best product.
In the context of a significantly challenging fundraising environment, StackSource is connecting investors with a vital cash lifeline that is keeping commercial real estate – like office buildings, rental properties and community assets – feasible.
Funding raised to date: AU$9mn
Another real estate fintech oriented towards the rental market now – albeit Australia's Futurerent is designed for landlords, not renters. The Sydney-based outfit affords property investors up to AU$100,000 in rent advances so that they can carry out improvements or buy another property. Futurerent says the application process takes a matter of minutes, and landlords can get paid in just two days.
A landlord receiving AU$450 a week can take out close to AU$47,000 against the cost of another portfolio property, or AU$23,000 against other costs like renovations, with Futurerent charging a flat rate of 6% each year on the rent advanced. It could prove a valuable leg-up for small-time investors who are between tenants or seeking to expand their burgeoning property empire.
Funding raised to date: $43mn
Setpoint is a New York-based fintech that is building new infrastructure for real estate transactions and asset-backed lending. Its software makes warehouse transactions instant and error-free, transforming what is traditionally a manual process. Describing itself as "the operating system for originators", the company, which only exited stealth mode last year, is attempting to digitise the legacy system that underpins complex credit decisions – for example when buying a new home or setting up a business. Its backend platform includes a suite of streamlined workflow tools that accelerate document collection and verification, automate manual closing processes, boost transaction throughput and reduce overheads.
It is already well backed: in December, Setpoint raised US$43mn in Series A funding led by Andreesen Horowitz to continue building out its business.
Funding raised to date: $57.5mn
Like Garentii, Obligo claims to be setting "a new standard for security deposits" but in a slightly different way. The New York-based fintech is trying to change the phenomenon of hard-pressed renters having to take a security deposit from one tenancy to the next, barely getting to use that money nor actually having any landlord claim against it.
Obligo gives landlords a secure billing authorisation that allows them to charge tenants for damage they've actually caused, rather than having to put forward a lump sum as a contingency. Landlords can only withdraw a certain amount of money and unreasonable claims may be disputed, like a security deposit. The authorisation is binding, so sneaky tenants won't be able to cancel it before the expiration date unless the landlord agrees. And, because Obligo is the middle party, it can provide flexible terms to tenants who have caused damage but are short on cash.
Funding raised to date: $67.9mn
Back in the world of real estate financing now. CrowdStreet offers an easy way for real estate firms to connect with private equity investors. Its marketplace offers investors an array of passive income streams from multi-family developments to industrial sites.
To date, CrowdStreet has raised more than $3.6bn for over 670 commercial real estate projects across the US. In 2021, it achieved its first ever billion-dollar year when investors funded $1.2bn's worth of projects spanning single-property deals, professionally managed funds and separately managed accounts. The firm says that 138 investments have been fully realised so far, generating an average internal rate of return (IRR) of 17.5% and an average equity multiple of 1.5. The Texas-based firm has been fairly successful in the fundraising department, too: it has raised nearly $68mn to date, including a $43mn Series D round made up of prominent investors last October.
Funding raised to date: $95mn

It's not just investors that need access to a bit of capital here and there; homeowners do too. Hometap provides homeowners with a loan alternative that allows them to tap into their home equity without taking on debt or selling their house. The Boston-based firm provides homeowners with a cash injection in exchange for a share in the home's future value, as well as the option for borrowers to settle at any time within 10 years.
Because it is not a loan product, Hometap cuts out monthly payments and interest. It's all about making homeownership less stressful and more accessible, the company explains. The year 2021 was good to the company: during the first 10 months of the year, it increased the number of home equity investments it made year-on-year by a factor of four, and ended the year with a US$60mn venture round led by American Family Ventures – its most recent round to date.
Funding raised to date: $365mn
Roofstock is on a mission to overhaul the accessibility of real estate investing. Its online marketplace is the leading platform for investing in the single-family rental (SFR) home sector – a corner of the market that is only expected to grow, with a projected 13mn new rental households by the end of the decade and over 16mn SFRs currently in the US.
The platform supports large-scale investing for high-volume and institutional clients, and gives users an easy way to manage or divest their portfolio. Under the stewardship of CEO and Co-Founder Gary Beasley, Roofstock has raised more than $360mn in venture funding and surpassed the $5bn mark in terms of transactions, with over 400 so-called 'Roofsters' now using the site.
Funding raised to date: $1.2bn
The number of so-called 'rent-techs' on this list shows the huge demand globally for affordable rental properties – but realistically, renters want to make their way onto the property ladder. One company helping them do that is San Francisco-based Divvy Homes, which allows first-time buyers to rent their property while they save towards a deposit.
Qualifying buyers can find their dream home either through Divvy or through their regular agent. Divvy then buys the home, covering all fees, closing costs, taxes and insurance. The renter makes an initial payment of 1-2% of the selling price, which goes toward savings for the future down payment. The monthly rent includes a built-in savings pot that helps the renter buy their property in future – or, if they have a change of heart, they can walk away with all of their savings less Divvy's relisting fee.
Funding raised to date: $1.9bn
Opendoor is an online platform that gives homeowners an alternative way to sell their property, securing an offer in minutes and selling in days. Trying to secure the right offer for your home can be one of the most stressful parts of a move, jeopardising your chances on properties that you want to bid on and incurring multiple fees and costs along the way. Opendoor lets sellers skip the huge line of viewings and record a virtual viewing for prospective buyers instead. Sellers can choose their close date to avoid double-moves and double‑mortgages, and Opendoor will even handle any outstanding repairs that are needed.
Perhaps that goes to some way to explaining why the company has been able to raise almost $2bn in venture capital to date, handled more than 1.8bn offer requests (with a new homeowner requesting an offer from Opendoor every 60 seconds), and achieved a customer satisfaction score in the region of 90%.