Financial Services (FinServ)
Futurerent raises $9m for property investor lending model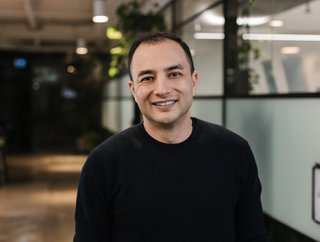 Futurerent was founded in 2019 by Godfrey Dinh. © Futurerent
Australian property fintech Futurerent has raised AU$9mn for its model of lending to landlords, which involves securing money against future rental income.
Australian property fintech Futurerent has raised AU$9mn in its Series A round as it seeks to give property investors a way of securing an advance on their rental income.
The round was led by OIF Ventures with participation from BridgeLane Group, Mulpha International, iPartners, MFO Investments and Second Century Ventures.
The investment comes on the back of "rapid growth", the firm says. Founded in 2019 by a former banking executive, Futurerent gives property investors the ability to receive up to AU$100,000's worth of rent in advance in order to carry out property improvements or buy another property. Futurerent says the application process takes a matter of minutes, and landlords can get paid in just two days.
For example, a landlord receiving AU$450 a week can take out close to AU$47,000 against the cost of another portfolio property or AU$23,000 against other costs like renovations. Futurerent charges a flat rate of 6% each year on the rent advanced.
'Empowering investors to cash out and access funds'
"Since 2019, we've empowered property investors with a simpler way to cash out and access the money they need to grow their wealth," Futurerent says in a statement. "This new round of investment will allow us to expand our national presence, launch new products, and build further integrations for our partners."
And Futurerent founder Godfrey Dinh was quoted as saying: "We're a bit different to a lot of other fintechs in the market. We've had no losses and zero defaults, and we're helping a prime segment of the market with access to capital, so they can grow their wealth.
"The business has a large total addressable market, and we've proven there's significant demand from property investors who want to access their rental income."
Futurerent is the latest property-focused fintech
Futurerent's AU$9mn raise represents the latest success for companies at the confluence of fintech and proptech. Financial solutions for landlords and tenants are growing, particularly as a means of upfronting cash for deposits, as evidenced by the increasing rate of fundraising rounds.
Last year, the co-founders of Monzo were among the investors in rental deposit fintech Fronted; the UK-based company had already announced plans to expand its features, having launched on Yobota's core banking platform. And last month, German insurtech Garentii secured €1.9mn in seed funding for its deposit insurance product that gives renters a pay-monthly alternative to traditional cash deposits.
Futurerent turns that particular coin on its head, offering a means for landlords to access credit using their future rental returns. "Futurerent is unlocking capital for property owners that quite simply wasn't available before," says OIF Ventures, who backed this latest round. "We invested early and are excited to be doubling down and to continue backing this exceptional founder and opportunity."