Fronted launches on Yobota's core banking platform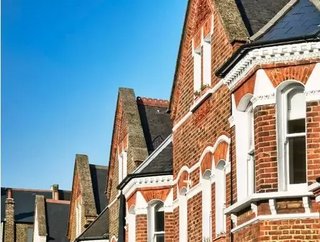 Rental deposit fintech's partnership with Yobota will enable Fronted to expand its offerings...
, the UK-based rental deposit fintech will expand its features following its launch on the Yobota core banking platform.
The startup, which launched just over a year ago, helps renters with their deposits when they sign new tenancy agreements. The fintech lends the deposit amount in its entirety, enabling customers to pay back the amount in manageable chunks without incurring fees.
The company, which was created by Jamie Campbell, Simon Vans-Colina and Anthony Mann all former tech-whizz employees at Bud, Monzo and Apple, respectively, has seen much success during its first year of operation because it can lend far more cheaply than other, current options.
The partnership with Yobota, which was founded in 2016, will enable Fronted to expand on its features and improve its product offerings.
is essentially a cloud-native, core banking platform that is fast and flexible. The facility enables customers to develop and manage new financial products.
The agile architecture and expressive Application Programming Interfaces (APIs) provided by Yobota have helped Fronted develop an exclusive service while concentrating on customer experience and simplicity. The partnership also means Fronted can keep on enhancing its products, adjusting them to suit market changes.
A well-respected fintech, Yobota manages multiple brands for Chetwood Financial, one of the UK's challenger banks. This means it is a tried and tested solution in a highly regulated environment.
Tough rental market
Fronted's goal is to assist renters in affording expensive deposits when signing new tenancy agreements. Data shows that many UK adults simply don't have enough savings put aside to pay deposits when moving into a new rental property.
Fronted's solution is to provide a fixed 12.5% loan to cover the deposit, with renters able to spread the cost across up to 12 months.
, said at the fintech's launch, "Renting sucks — anyone who rents knows it. There are so many problems to solve and we intend to tackle them all bit by bit. But first, we are going to pay people's rent deposits for them so they can pay us back in bite-size manageable amounts. Deposits are a large upfront expense and most people either use mum and dad to sort it out or stay where they are (in the worst cases they do to pay-day lenders)."
He explained, "There are customers of ours that will be in 'hidden households' unable to move because of the upfront fees… Deposits can [also] sometimes take a long time to be returned from the schemes (something the government recently launched an enquiry into). Fronted wants to serve people who might otherwise be 'double-exposed' by deposits. We hope this first product increases social mobility by providing liquidity when people need it."
Commenting on the new Yobota collaboration, he said, "The flexibility offered by Yobota's architecture enabled us to create an innovative and tech-driven solution to a long-standing problem in the UK rental market. By utilising Yobota's APIs, we were able to build a customised user experience that reduces the time and complexity involved in applying for a rent deposit."
By reducing the time to market, cost and complexity of products, Yobota lowers risk and allows fintechs to have a more agile and responsive approach when creating new products and services.
, CEO of Yobota, explained, "It is great to see Fronted launch to market - they are addressing a major societal issue, by helping renters get easier access to homes, with the potential of building their credit scores at the same time. We're proud to be powering another innovative company in the UK.
He added, "The launch of Fronted is an important step for Yobota, too. We've demonstrated that our APIs can be used to build a wide variety of customer experiences, while putting our clients in the driving seat."