Financial Services (FinServ)
Monzo co-founders invest in rental fintech Fronted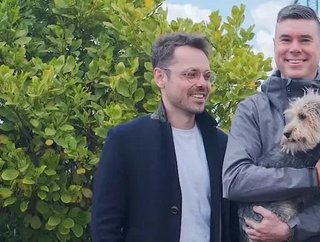 The leading UK challenger bank's original founders have invested £1m in Fronted, which specialises in helping renters raise and manage deposits...
Fronted, the UK-based rental deposit fintech has received a £1m injection of capital from 20 investors including the co-founders of Monzo, Paul Rippon, the former CEO and Gary Dolman, the challenger bank's first CFO.
Baroness Kingsmill, Monzo's former chair of the bank, Ville Vesterinen and Ling Lin, also invested in the round.
The popular startup was founded after several COVID-19 induced delays in February 2021 by former Monzo employees Jamie Campbell, Simon Vans-Colina and Anthony Manndelays. Since then, Fronted has provided welcome relief to hundreds of UK renters because it takes the strain out of them finding a large deposit when they need to move house. 
The altfi service provides credit at a fixed interest rate of 12.5% to help renters spread the cost of their deposit over the first year of tenancy. The loan also leaves them with an intact deposit lump sum at the end of the year.
Rental fintech fills an underserved space
To date, Fronted has now raised a total of £2m in funding to expand and grow its platform. The fresh capital will enable the startup to grow its digital deposit loan business and also establish new partnerships for rent-invested lenders.
Speaking about the new investment capital, Fronted co-founder Jamie Campbell said, "We are delighted to get the backing of over 20 remarkable investors, to grow the business. This investment is the result of a year of huge effort from the whole team. We will use the money to create greater access to Fronted; partnering with platforms that will offer Fronted as a deposit payment option."
He explained, "A lot of renters don't move because they don't have money saved up. The alternatives in the market have shown that there is a market for deposit help, but we believe the insurance model doesn't protect tenants and is prone to miss-selling. It is also expensive. For customers bridging between deposits and moving multiple times the fees stack up."
Gary Dolman, who has joined Fronted's advisory board and is also a venture investor at Antler VC, said the fintech showed promise because it provides a service that is currently underserved. "Fronted's offering is highly differentiated and equally attractive to their customers and to me as an investor."
Paul Rippon, who is now Chairman at GBB, agreed, saying, "Home is where the heart is and I know as a landlord and former tenant that deposits can be difficult to pull together."
He added, "That real problem needs solving and the Fronted team are doing that in a caring way using interesting modern technology. I'm delighted to be an investor and be part of their journey."