Financial Services (FinServ)
Real estate investing platform CrowdStreet raises US$43mn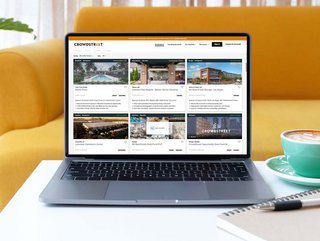 Real estate investing platform CrowdStreet has raised US$43mn in a mix of debt finance and equity capital, nearly three years since its last funding round.
Investing platform CrowdStreet, which offers an easy way for real estate firms to connect with private equity investors, has raised US$43mn in Series D funding.
The Texas-based fintech has secured a mix of equity and debt financing from prominent investors including financial services company TIAA, which is investing through its newly launched TIAA Ventures programme. Other investors participating in the round include Cypress Equity Investments, The Dinerstein Companies, Foulger-Pratt, Grotech Ventures and Seven Peaks Ventures.
It is the first time in almost three years that the company has secured a new round of funding, and represents over three times the amount raised in its Series C round in November 2019. CrowdStreet will use the money to improve its technology and transform both the investing experience and its investment management tools.
CrowdStreet will also be expanding into the wealth management channel, allowing financial advisors to support clients in adding commercial real estate to their portfolios. It follows the launch of CrowdStreet Advisors at the end of 2018, and its flagship fund, CrowdStreet REIT I, this year.
CrowdStreet customers and partners become investors
Tore Steen, Chief Executive Officer of CrowdStreet, says: "We are pleased to count so many of these leaders from across the industry as customers, partners, and now, with their participation in this fundraising round, strategic investors. They know us better than anyone and share our vision for the future of commercial real estate investing. With their support, we can accelerate our efforts to provide even more investing products, helping investors build their financial freedom through direct real estate investing."
Shawn Lese, Chief Investment Officer and Head of Real Estate Funds Management Americas at Nuveen, an investment affiliate of TIAA, adds: "We've watched for several years as CrowdStreet has evolved its fintech platform to better serve real estate project sponsors and its community of investors. CrowdStreet's innovation is modernising, demystifying and streamlining access to commercial real estate so that more investors have the potential to reap the benefits of investment in the asset class."
To date, CrowdStreet has raised more than US$3.6bn for over 670 different commercial real estate projects across the US. In 2021, it achieved its first ever billion-dollar year when investors funded US$1.2bn's worth of projects spanning single-property deals, professionally managed funds and separately managed accounts. The firm says that 138 investments have been fully realised so far, generating an average internal rate of return (IRR) of 17.5% and an average equity multiple of 1.5.