Bitpanda launches crypto 'investment-as-a-service' offering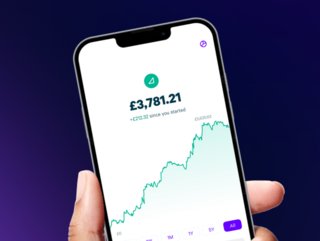 Bitpanda already powers some services in apps like N26 and Plum (pictured). © Plum
Bitpanda has launched an investment-as-a-service offering for crypto, allowing banks and fintech platforms to integrate trading services into their apps
European digital asset platform Bitpanda has launched an investment-as-a-service product for banks, fintechs and other platforms.
The Vienna-headquartered company already serves more than 20mn customers with its white-label API, and is now adding several features, asset classes and regulatory licences to its offering through Bitpanda Technology Solutions.
The platform will allow fintechs, traditional banks and online platforms to offer trading, investing and custody services across stocks and ETFs; cryptocurrencies; precious metals and commodities. Partners can build their own user experiences and choose between features such as savings plans, asset-to-asset swaps, crypto staking, fractionalised stocks, full blockchain and more services via one API connection.
Founded in 2014, Bitpanda already counts some of Europe's leading trading apps as partners – including mobile bank N26, French money app Lydia, UK fintech Plum and Italy's Hype.
Bitpanda removes need for FIs to do it alone
Eric Demuth, Co-CEO and Founder of Bitpanda, says: "Bitpanda Technology Solutions (BTS) is the easiest way to enable the best investment experience for end-users as well as institutional investors, with a simple integration of our API. Nine years in, this business has provided a battle-proven infrastructure functioning in any market conditions.
"With BTS, companies have the chance to add a trading and investing product for crypto, stocks and precious metals to their services that fulfils the needs of customers in the year 2023."
Lukas Enzersdorfer-Konrad, CEO of Bitpanda Technology Solutions, adds: "Financial institutions today have to ask themselves how they aim to cater to the increasing demand for modern investing solutions. Building these individually means a high startup cost and products that are often outdated before they are even launched. Simply put, institutions can't do this themselves if they want both a fast time-to-market and high compliance standards."