Instant payments platform Astra seals $10mn Series A round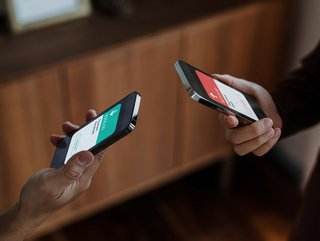 Instant payments platform Astra has secured US$10mn in a Series A funding round led by FPV Ventures, alongside a separate US$30mn credit facility.
Instant payments platform Astra has closed a US$10mn Series A round led by FPV Ventures, alongside a US$30mn line of credit provided by VC firm CoVenture.

The capital will support the San Francisco-based fintech's rapid expansion in the payments industry – including recruiting additional resource in engineering and compliance and extending its payment solutions to larger enterprises. As well as FPV Ventures, which led the Series A round, Slow Ventures and Allegis Capital also participated in the equity capital raise.
Astra's platform allows developers to add faster settlement and financial automation to their existing products. In as little as a week of implementation time, developers can enable accelerated and risk-mitigated transfers without having to take compliance specifications, capital commitments or operational costs into account.
In August, Astra announced it was partnering with Visa Direct to offer faster account-to-account (A2A) payments to millions of its customers.
Astra 'bringing faster money movement to more customers'

Astra Co-Founder and CEO Gil Akos says: "Time to money is one of the most vital metrics for fintechs, financial institutions and marketplaces. How quickly a user is able to complete the onboarding process, fund their account, and begin spending money are critical aspects that will likely impact a user's activity level.
"Astra has earned a reputation for offering one of the simplest and most effective instant funding and payment automation solutions on the market to speed up these processes. With this new capital, we are excited to not only grow our portfolio of solutions but to bring faster money movement capabilities to a larger customer base."
Pegah Ebrahimi, Co-Founder and Managing Director of FPV Ventures, continues: "There's a big shift in the market where profitable growth for fintechs really matters. Astra is the case study for amazing, profitable growth that enables others to easily move money without having to build a large in-house payment infrastructure. That's why we backed them and are excited to be on the journey with them."