BaaS fintech provider Griffin moves sandbox out of beta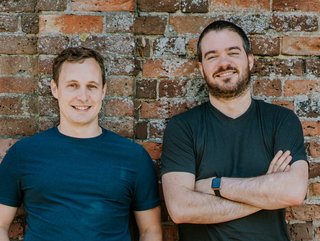 Griffin was founded by Allen Rohner (left) and David Jarvis. © Griffin
BaaS fintech Griffin has officially moved its sandbox environment out of beta-stage testing, four months after raising US$15mn in a funding round
Banking as a Service (BaaS) fintech Griffin has officially launched its sandbox environment, moving out of beta-stage testing and allowing fintechs to easily build prototypes or experiment using Griffin's platform.
Brands can test and develop proof of concepts using Griffin's full-stack BaaS platform and financial crime prevention tools, either by integrating directly using the API or with the intuitive dashboard. The sandbox currently allows users to onboard customers and run KYC/KYB checks; open an operational bank account for their organisation or segregated bank accounts for customers; make payments to external accounts and transfers between internal accounts; and add new payees.
Griffin is currently seeking authorisation to become a bank with the UK's Prudential Regulatory Authority (PRA) and Financial Conduct Authority (FCA). If approval is granted, fintechs will soon be able to use Griffin's platform to build and launch regulated financial services apps more quickly.
Griffin 'lowering barriers to entry' for fintech builders
David Jarvis, CEO and Co-Founder of Griffin, says: "We aim to lower the barriers to entry for fintechs and brands building embedded finance products, and launching our sandbox is an important step forward. Our open platform will make it simple and accessible for engineers or product managers to start building without financial commitment, sales calls, NDAs or long wait times."
The platform launch is the latest milestone for the company. In July 2022, Griffin raised US$15mn in funding as it sought to build out its API-first, full-stack BaaS platform. That capital injection took Griffin's total funding to date to US$27mn. The raise was led by VC firm Notion Capital.
Stephen Chandler, Managing Partner at Notion Capital, says: "The industry is starving for a banking partner that can break down barriers to entry for emerging fintechs and let innovators build and launch at speed. The launch of Griffin's sandbox is a critical step in becoming the bank you can build on."