Griffin raises US$15mn for its full-stack BaaS platform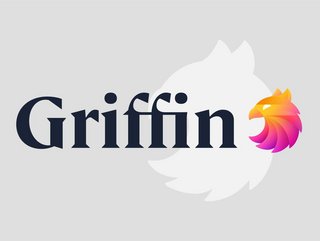 BaaS fintech Griffin has raised a further US$15.5mn in funding as it continues to build out an API-first, full-stack BaaS platform.
Banking-as-a-service (BaaS) fintech Griffin has raised a further US$15.5mn in funding as it builds out an API-first, full-stack BaaS platform that lets financial companies focus on building products for their customers.
The latest round, which was led by Notion Capital, will be used to further develop the core banking platform and recruit new talent into the leadership and operations teams. It takes the total amount raised by the startup to US$27mn.
Griffin was founded in 2017 by software engineer David Jarvis and Allen Rohner, founder and former CTO of tech unicorn CircleCI. Since its last funding announcement at the end of 2020, the London-based fintech has tripled in size and started commercialising its platform, which is currently only available for exclusive early access. It is currently waiting on a banking authorisation application from the Prudential Regulation Authority (PRA) and Financial Conduct Authority (FCA), which if granted would make Griffin an authorised bank.
The most recent funding round also saw participation from existing investor EQT Ventures, as well as fintech angels including Plaid Co-founder William Hockey; Nilan Peiris, VP of Growth at Wise; and Shane Happach, CEO of Mollie and ex-CCO at Worldpay.
Griffin is 'challenging the status quo'
Tom Mendoza, EQT Ventures partner and Griffin board member, says: "The financial services industry has not kept pace with consumer trends and tech innovation, creating demand for a developer-friendly bank built on modern APIs and intuitive software. Griffin aims to challenge the status quo by offering a full-stack banking platform that will make it fast, simple, and cost-effective for brands to launch financial products. This influx of capital will drive the next phase of the company's ambitious journey."
Stephen Chandler, Managing Partner at Notion Capital, adds: "SaaS is finally eating the financial services sector the way it has every other industry, and Griffin will empower fintechs to build and launch financial products with a single secure and modern SaaS platform. I'm thrilled to support the team as they rewrite the way companies interact with banks and accelerate growth."
As part of the investment, Chandler is joining the Griffin board. He brings prior investment experience from fintech unicorns like GoCardless and Paddle, as well as a wealth of industry knowledge and expertise.
"We're thrilled to be working with Notion Capital and to have someone of Stephen's calibre join our board," says Griffin CEO David Jarvis. "His experience fits perfectly with our vision to blend the worlds of banking and technology in one powerful platform. With this injection of funding, we can continue to innovate, scale our business, and focus on building the best banking platform possible."