Top 10 venture capital firms: Balderton Capital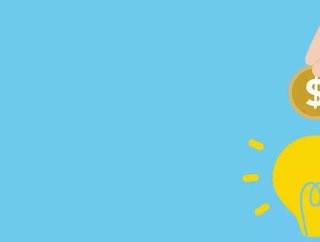 Having featured in our Top 10 venture capital firms in the June issue of FinTech magazine, we take a closer look at Balderton Capital...
In an industry as innovative as financial services, venture capital (VC) firms play an essential role in helping startups, fintechs and challengers come to market.
They are, in essence, the engine room behind many of the most innovative new players in the sector.
In our June issue of FinTech magazine, we compiled a list of the 10 leading VC companies, ordering them in assets under management in USD from highest to lowest.
More than that, however, we looked at what makes these firms tick, understanding what lies behind their investment decisions and considering those fintechs or startups that they have already backed to date.
Here, we take a closer look at Balderton Capital, an organisation that was placed ninth on our list and that is a leading player in the European VC market.
Balderton Capital was founded in 2000 and is headquartered in London.
It is currently Europe's leading early-stage investor and focuses exclusively on European founded technology companies at Series A.
According to Balderton, the next European giant will be a technology company.
It explains: "The continent's long tradition of innovation and substantial engineering talent, along with 10 years of ecosystem development, have come together to create an environment where startups can scale to become large companies with global impact."
Accordingly, Balderton works exclusive to nurture and realise the ambitions of Europe's next generation of tech giants.
To do this, Balderton's team consists of founders and operational leaders of multi-billion dollar global companies.
The company shares this knowledge, expertise and collective insight with those businesses it works with, ensuring the realisation of a startup's journey from idea to a global and impactful business.
Balderton primarily invests at Series A and is the most active Series A investor in Europe.
In parallel, it runs a liquidity fund for later stage secondary investments in fast-growth, European-founded tech startups.
In the 20 years it has been active, Balderton has raised eight funds totalling over US$3bn - it has more than 90 companies in its active portfolio, founded in 15 countries across Europe.
Specifically in the financial services sector, Balderton has invested in Revolut and Clear among others.