Startup spotlight: Remitly and the rise of Seattle FinTech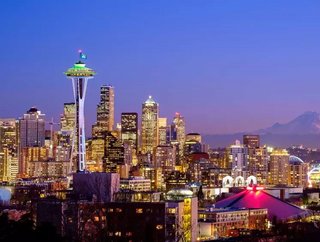 FinTech startup Remitly has reportedly raised USD$85mn in its latest funding, bringing the Seattle-based company's total valuation to $1.5bn...
FinTech startup has reportedly raised USD$85mn in its latest funding, bringing the Seattle-based company's total valuation to $1.5bn.
Helping to facilitate international transactions, the Remitly process is a straightforward, four-step method which can see sums of money transferred in minutes. Users have a choice between 'express' payment for faster service or 'economy' for a slower but lower-cost transfer.
Remitly also offers a variety of ways to withdraw or deposit money, including bank deposit, cash pickup from thousands of locations, mobile transfer and even home delivery.
The company was established for the millions of immigrants worldwide who required a simple tech solution to help them get the most out of their money, particularly if they wanted to send a portion of their earnings to family overseas.
"We're here to help the millions of immigrants around the world who make the huge sacrifice of leaving their families behind to live and work in another country," said the company website.
The rise of Seattle FinTech
Far from being an exception, Remitly is only one example of Seattle's rapidly developing FinTech scene. Other enterprises currently in ascendency include:
: Transparent Systems believes that "money is the slowest technology to evolve" and has set about reinventing it for a digital era that favours instant services and tech-based convenience.
Creating cryptographically-secured, 24/7 settlement solutions, the company reduces transactional difficulties between businesses, eliminates conventional processing fees and is helping to empower and democratise the economy. 
: With offices in London, New York, San Francisco, Mumbai and Hong Kong, but headquartered in Seattle, PitchBook is a truly global operation serving clients in 19 languages. 
The company is a research organisation collecting rich datasets for a focused client base in the venture capital and private equity sectors. 
: On a mission to prevent SMBs from being overcharged and underserved in the credit sector, Gravity Payments is spearheading change through creative leadership, a genuine passion for progress and responsibility. 
Founded by entrepreneurial pioneer , the company now serves over 13,000 merchants across the US and has garnered a reputation for high-quality customer care, transparency and simplicity in its daily operations.