Remitly expands its network to 300 million mobile wallets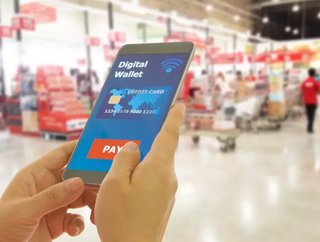 Seattle-based fintech unicorn Remitly has announced that its network for cross-border financial services has doubled to over 300 million users...
Seattle-based fintech unicorn has that its network for cross-border financial services has doubled to over 300 million users.
Recently explored in our '' series, the company is among the leading businesses in the burgeoning Seattle fintech scene. Established with the aim of facilitating affordable international transactions for immigrants, Remitly offers its users a streamlined, four-step process for transmitting money in minutes.
Beginning 2020 with a mobile wallet network comprising 160 million, the company subsequently began assembling an expanded global partner ecosystem by collaborating with 11 additional entities (25 total), including , and .
Mobile wallets: transforming finance
Explored recently in our article on , the evolution of mobile payment infrastructure is having a democratising effect on the finance industry and granting inclusion in ways not possible previously.
With Remitly noting a 200% growth in its mobile wallet usage since January and more than one billion registered users, the continued popularity of digital payment solutions seems insuppressible. 
The situation has likely been , but there is also the fact that new payment methods are a catalyst for prosperity in developing countries and a method for ordinary workers to take control of their finances.
On this topic, Matt Oppenheimer, Co-Founder and CEO of Remitly, had this to say:
"While mobile wallets have been hyped to some degree in recent years, they are quickly transforming financial services in developing countries, particularly in Asia and Africa, and we're seeing that transformation happen even more rapidly as a result of the current climate.
"The expansion of our mobile wallet offerings over the last several months is a direct reflection of our ongoing commitment to provide our customers with a wide range of innovative, convenient and secure payment options in all the countries we serve."
Thunes: providing tech infrastructure
It should be noted that Remitly's network expansion would not have been possible without its partnership with . The Singapore-based company is a leading provider of payment networks for emerging markets.
"Our robust network interconnects payment providers worldwide and enables interoperability between payment systems. By leveraging our network, Remitly customers will now enjoy greater convenience and choice when sending remittances," commented Thunes' CEO Peter De Caluwe.
"We are extremely proud to be selected by Remitly as network provider and participate in driving financial inclusion around the world."