Is Launching a Fintech Unicorn Easier than Ever Before?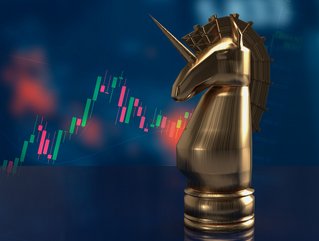 With new unicorns in the fintech space emerging every week, we take a look at the traits that enable companies to scale at pace
Once upon a time, a fintech company reaching unicorn status was a fairly rare, once-every-few-months occurrence. Today's marketplace, however, offers fertile ground for ambitious start-ups, with investors recognising the importance of fintech and its potential in the global financial realm.
But while pockets are deep (as proven by the latest mega rounds) there's a huge amount of discernment among investors. Only a fraction of the number of freshly launched fintechs in 2021, for example, found themselves rolling in new capital.
It takes a certain type of company to attract the big bucks. They must be disruptive, addressing a marketplace gap, and be technically ready to collaborate with the digital ecosystem as they scale.
Pitching the correct concept to the marketplace
Every journey starts with a single step, but with truly innovative fintechs, success can often be attributed to the pitch they present to potential investors. Ewan White, Account Director at Grayling and fintech communications specialists, explains: "Strong storytelling is so important when it comes to fintechs who are looking to go on that journey from early stage to becoming a unicorn. All of the success stories in the fintech space have a recognisable brand, a clear identity and a powerful message that they are trying to get across."
White states that the funding environment is so competitive, founders must work hard early on to clearly define what their company is and what it stands for. This will not only help engage investors and communicate an investable proposition, but is also key to driving customer acquisition and business growth.
"This complex landscape means that it is more important than ever to be able to stand out from the crowd, to tell a story about your company and how it benefits not only the fintech ecosystem, but the world at large. Success in fintech is built around a number of things, whether that's an innovative product or a talented team, but the ability to tell the story is often something that gets less focus and yet is key to achieving scale."
Have a consistent message for your product
Fintech executives that have complete faith in the product they are selling are far more likely to be successful in the investment space. If a company fails to have a clear strategy and keeps changing tack, it will put off potential investors.
Arun Mani, CRO of Pleo, believes presenting a solid, confident plan and showing accurate financial predictions are key in scaling toward unicorn status. Pleo reached unicorn status in July last year, with the fintech company raising $150mn in its series C, taking it to a $1.7bn valuation. A few months later, in December, it announced its series C extension, which tripled the company valuation to $4.7bn.
"We've come a long way since we launched in Copenhagen in 2015 ‒ we've now expanded our presence to fifteen European markets, grown our team to well over 500, and launched innovative new features to our platform that aim to simplify expense management and make seamless processes accessible to employees everywhere.
"We've got to where we are today by never losing sight of what we stand for and what we set out to do. Throughout our growth, we've always brought our people with us on Pleo's journey, really living our values of transparency and autonomy. I think investors could see we'd built a company full of people who love where they work ‒ which translates perfectly into what our product is designed to be and do ‒ and that's something they really bought into."
Funding and strong core values go hand in hand
According to Mani, if fintechs are going to attract meaningful investor attention, they have to start with a strong, ambitious vision of their core values and the milestones they intend to meet.
"For Pleo, it was all about giving 'Power to your People', our company motto, and making the world of work work for everyone. From there, we set out a clear roadmap for growth to make sure we're staying agile and adapting when the market needs us to, ensuring our values and our goals are completely aligned with potential investors."
But it hasn't been an easy journey, and competition is notoriously stiff in the fintech space. This often means businesses will lose sight of their initial goals in an effort to attract investors at all costs.
"I think because the start-up landscape is so competitive… you can sometimes see companies sacrificing their reputation or the happiness of their employees in the process," he says.
Challenges in the marketplace for Unicorns
Scaling a company can be a stressful period where balance in terms of staffing, projects, new products and core changes disrupt the equilibrium of the business. Mani says his experience of the process was eye-opening, in terms of the challenges it represented.
"When you're scaling rapidly, it's so easy to lose sight of culture. When we were growing Pleo, we were determined to build a company that employees love and where they feel truly recognised. To make that a reality, we've had to keep a laser focus on culture and ensure our core values are upheld to a high standard."
The war on talent is a very real obstacle when it comes to scaling a fintech in the current marketplace. As technologies evolve, specific skills are required to implement them and market demand for the right staff can be extreme.
"When you're scaling at a unicorn pace, there's a real pressure to ensure you're hiring the right people in step with the company's growth. This becomes even harder when you factor in a 'war for talent', the likes of which we haven't seen in decades. In order to win, it comes back again to that crucial point of true employee satisfaction. You can try and draw people in with all the salary and material benefits you like, but what employees are also looking for is compassion, understanding, and a culture of belonging to support their growth and development."
Unicorns are no longer a rarity
As of March this year, the global count of unicorns is now well over 1,200, with a cumulative valuation of $4.2tn. Mani says that, although the arrival of new unicorns has slowed down in the last few months after a record-breaking 2021, in light of ongoing trends like the platformisation of financial services and the huge opportunities created by the metaverse, 2022 is set to be another big one.
He also predicts many more unicorns to emerge across Europe over the next few months, as entrepreneurship flourishes and fintech, which was once almost entirely associated with Silicone Valley, has gone global.
"We can expect to see increasingly more 'home-grown' unicorns on this side of the Atlantic … thanks to a surge of entrepreneurship and innovation, there are now over 100 here in Europe."
He concludes: "I'm a firm believer that achieving meteoric growth, whatever that means to you, is not just about revenue-setting. The secret that the fastest-growing, most successful businesses have all understood is that you need an inspiring vision and the people to support you in achieving it."