Fintech Trailblazer: Vlad Tenev, the man behind Robinhood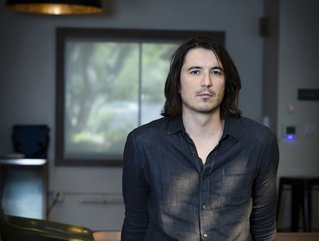 Running the trading platform that almost brought down Wall Street is all in a day's work for Vlad Tenev, the Co-CEO and Co-Founder of Robinhood
In 2021, Robinhood hit the headlines for all the right reasons. The investment brokerage, which catered mainly to armchair investors looking for small-but-lucrative funds, literally almost broke Wall Street.
Small-time investors had rallied on Reddit and then used the online trading app – among others – to launch their offensive after a GameStop share-buying frenzy.
The stock-buying surge followed calls-to-action on Reddit's wallstreetbets and was then facilitated via online trading portals – including the commission-free stock trading and investing app Robinhood.
GameStop's share price soared as the cheap stock was shorted by hedge fund giants jumping on what they saw as an ideal opportunity to profit from a dying company.
Leaders of the world watched in astonishment as the event unfolded – resulting in then-British Prime Minister Boris Johnson and US President Joe Biden making public statements as the situation escalated.
Within hours, the armchair traders were curtailed, with Tenev criticised for his handling of the affair.
The GameStop shares debacle was a David and Goliath moment for the giant hedge fund operators in the world's busiest exchange, and the aptly-named Robinhood has become synonymous with the power and potential fintechs can provide the little man.
A mathematical mind
Originally born in Bulgaria, European native Vlad Tenev moved to Washington DC at the age of five with his parents, who were both employed by the World Bank.
Given his parentage, it's hardly surprising that the young Vlad had a talent for numbers. He attended Thomas Jefferson High School for Science and Technology in Fairfax County, Virginia, and proved to be an excellent student, excelling in both maths and computer science. Indeed, prior to his foray into investment platform exchanges, Tenev also earned a BSc in Mathematics from Stanford, and even launched two fintech startups.
Once he'd graduated with honours from Stanford, he – along with his friend and college roommate Baiju Prafulkumar Bhatt – decided to try his hand at building a finance company.
The duo's first project, called Celeris, created high-frequency trading (HFT) software. But, despite their enthusiasm, they dropped the project and decided to build a second, called Chronos Research.
Chronos sold low-latency software to large investment banks and trading firms – and was showing signs of success until 2012, when they abruptly closed this business, too. Tenev then switched his attention to an unfulfilled area of the market where demand was increasing – namely, the consumer domain.
Essentially, he and Baiju decided that the younger population, although interested in entering the stock market, didn't have a platform to cater to their needs.
Tenev creates an investment app
The first step in addressing the marketplace gap was to design a portal that would be easy for young people to relate to, as well as use.
Tenev, who also had some technical experience, decided to design an app that would make the basis of their brokerage platform. The company's name comes from its co-founders' mission to "provide everyone with access to the financial markets, not just the wealthy".
The idea was that their brokerage would offer commission-free investing and trading opportunities in ETFs, stocks, and cryptocurrency, thus making it an attractive prospect for small-time traders.
He and Baiju published their app on the AppStore in 2014 but helped an official company launch in 2015.
Robinhood's rise to success
The project proved to be an unmitigated success. Both Tenev and Baiju took on roles as co-CEOs and co-founders.
Due to its simplicity and efficiency, Robinhood grew its user base from 500,000 to 22.8 million in less than a decade. Today, the app has 3.23 million monthly downloads and is one of the largest online trading apps globally.
Robinhood has also raised a total of $6.2bn in funding over the course of 27 investment rounds. The company's latest capital boost took place on May 13, 2022, from a Post-IPO Secondary round.
A family man
Despite the money and the fame, Tenev enjoys a relatively grounded existence, having married his college sweetheart, Celine Tenev. The couple has a daughter, born in 2017, and lives in Palo Alto, California.