FinTech profile: Toast - the cloud-based digital innovator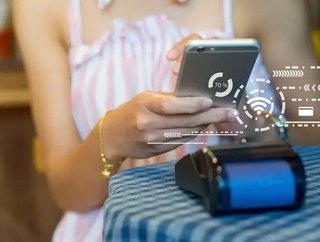 Toast is an innovative fintech that offers cloud-based point of sale technology to disrupt the restaurant industry Toast was built to make restaurants...
Toast is an innovative fintech that offers cloud-based point of sale technology to disrupt the restaurant industry
Toast was built to make restaurants better. The innovative fintech provides a suite of digital technologies that help restaurants modernise, digitally transform and better serve customers.
The business was founded in 2011 and launched in 2013, originally as a consumer payments app for a restaurant market that was rapidly outgrowing the traditional tech boundaries and legacy point of sales systems. 
Founders Aman Narang, Jon Grimm and Steve Fredette realised there was a better solution for restaurants. 
Specifically, one that could be deployed easily, accessed from anywhere and was simple and intuitive to use. 
The result was Toast Point of Sale - launched in 2013, built on Android and based in the cloud. 
Subsequent innovations continued to prove successful: in 2014, for example, the business launched integrated online ordering, gift cards, loyalty and kitchen display systems, while in 2018 it introduced ToastGo. 
The latter was the first handheld point of sale platform designed specifically for the restaurant community. 
Today the company employs more than 2,000 people and has over 70 technology partners. 
Toast was named the third fastest growing technology company in North America by Deloitte in 2017 and, in June 2018, became the leading cloud-based restaurant management platform when it secured Series D funding of $115mn. This valued the company at $1.4bn. 
SEE MORE:
Toast and technology
Today, Toast boasts a suite of technologies for the modern restaurant. 
These include Toast Point of Sale, a sales platform that enables restaurants to increase revenue, streamline their operations and offer a greater customer experience. 
Toast Point of Sale is based in the cloud. This allows users to access data anywhere and any time; it can also incorporate other applications from technology partners, making it scalable. 
The product incorporates handheld technology and offers advanced analytics and reporting, including cloud-based access to key reports and sales performance. 
For example, its sales summary function allows for the monitoring of performance over a given time period, while a unified view of net sales or labour costs can also be given for a specific location. 
Toast also offers a digital online ordering platform that improves the ordering process for kitchens, a payroll and team management platform and more. 
Other solutions include a no-contact guest system that reduces person to person contact, and access to applications from its partner ecosystem.
Find out more about Toast here.
For more information on all topics for FinTech, please take a look at the latest edition of FinTech magazine.
Follow us on LinkedIn and Twitter.