FinTech profile: OneConnect - bringing technology to finance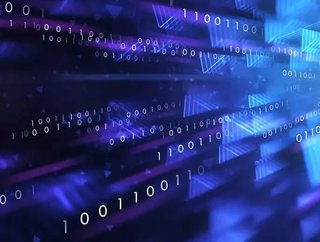 OneConnect is a leading technology-as-a-service platform for helping Chinese financial institutions through their digital transformations OneConnect us...
OneConnect is a leading technology-as-a-service platform for helping Chinese financial institutions through their digital transformations
OneConnect uses innovative technology to make finance easier. The company provides technology applications and technology-enabled business services to customers in China's financial services, banking, insurance and asset management sectors. 
For these customers, the company as a technology-as-a-service platform provider. It's core technology proposition incorporates AI, blockchain, and Big Data analytics into a solution that enables financial institutions to have access to cutting-edge fintech that aids their digitisation journey. 
Top line benefits of applying such technologies include greater revenues and efficiencies across a business, improved risk management processes and enhanced quality of service, as well as reduced costs. 
Financial knowledge and experience
OneConnect is a part of the broader Ping An Group, China's second-largest fianancial institution and the fifth largest globally by market cap. Naturally, this brings added weight to the company's technology and financial propositions. 
For example, throughout its work, OneConnect is able to leverage more than 30 years' experience within the group that enables it so better understand its customers' requirements and specific needs. 
To date, the company has served all of the major banks in China, 99% of the nation's city commercial banks and 46% of its insurance companies. 
SEE MORE:
Technology and solutions
OneConnect has 12 technology solutions covering areas as diverse as sales and marketing and risk management, through to cloud and data management services, technology infrastructure and technology operations. 
These are underpinned by expertise and knowledge in three core areas: AI, Bid Data and blockchain.
In the field of AI, for example, OneConnect has established the Gamma AI Research Lab and applied for close to 800 patents related to the technology. It has also launched a series of world-firsts. 
Typical applications for its AI-based solutions, which include Digital Marketing, Robo-Advisor, Digital Loan and Risk Management models, are account opening and application, smart scheduling and loss assessment services and smart customer service solutions. 
OneConnect's blockchain team is led by the co-founder of HyperLedger Fabric. Under this guidance it has developed the industry-leading BaaS platform and its core FiMAX framework. To date, this has been applied and brought success in a host of industries such as finance, real estate, healthcare, automotive and more. 
The company has launched 10 Big Data-driven solutions that help customers apply and achieve best value from their data. Specifically, OneConnect uses Big Data in solutions relating to performance, compliance, efficiency and cost, and independent control of technology. 
Solutions
OneConnect's platform encompasses over 50 cloud-native products. These are available to customers on a modular basis - for example, for a specific or urgent request related to one aspect of the business - or combined, to offer an end-to-end solution. 
The company's 12 core technology solutions cover all industry sectors it serves. They are: 
digital retail banking
risk management retail banking
SME financing and services
risk management - SME banking
asset management
blockchain network-as-a-service
asset liability management
Gamma O
insurance sales managment
core system
AI customer service
auto insurance
For more information on all topics for FinTech, please take a look at the latest edition of FinTech magazine.