Financial Services (FinServ)
SEON Raises US$94mn in Series B Mega Round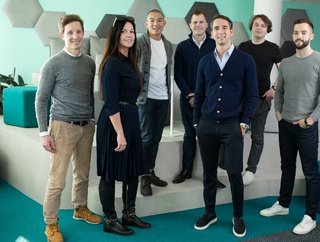 SEON will use the funds to drive forward its scaling strategy in the US, Latin America and Asia
The London-based Anglo-Hungarian startup, SEON, has raised US$94mn in its latest Series B investment drive. The fintech, which powers online fraud prevention, saw the mega round led by Silicon Valley-based IVP.
The round also included existing investors Creandum and PortfoLion, as well as, angel investors including founders and senior executives from the very best product-led tech companies: Aiven, Coinbase, DataDog, DoorDash, Figma, G2, GitHub, Public, Slack, Supercell, UiPath, Veriff, and Wise.
The impressive funding drive took place just 12 months after the company's Series A, and executives have said it will be used to expand SEON's presence in North America, LATAM, and APAC, build partnerships with leading e-commerce platforms, heighten product functionality, and integrate additional data sources to help customers improve on the fight fraud.
SEON plans to bolster its international presence
Currently, SEON has a robust marketplace presence and is the go-to fraud prevention solution for fintech giants such as Revolut, NuBank, Afterpay, Patreon, Sorare and mollie. The company provides rapid integration and pay-as-you-go flexibility and is able to offer a simplified, modern way to fight fraud. The platform uses AI and fully explainable machine learning to adapt across sectors.
Since its formation, SEON has served over 5,000 merchants and reviewed over a billion transactions. In turn, this has helped the company to save its customers more than €50mn in potentially fraudulent transactions. The globally focused business operates offices in Austin (TX), Budapest, London, Jakarta and Singapore.
With specialties in the neo banking, crypto, eCommerce and Buy Now, Pay Later (BNPL), Web 3.0 sectors, SEON is well-equipped to deal with the demands of modern online fraud prevention and has recently launched an AI-based fraud detection and one click prevention app on Shopify.
SEON has an API approach to its solutions
With its API-first approach, SEON enables businesses to integrate easily into their state-of-the-art system and be live within 24 hours. The company says its Data Enrichment module uses data to establish an individual's digital footprint based on their email address, phone number, IP address, or location in real-time. The solution is GDPR-compliant and analyes a user's digital footprint to help companies accept more transactions while blocking fraudulent ones.
Furthermore, SEON's full-fledged platform leverages the company's advanced machine learning capabilities to help global enterprise teams set rules, wean out false accounts, and detect fraud in real-time. The company's solution can verify users with zero friction, enabling businesses to save money and fully complement their KYC / IDV checks.
Cybersecurity and fraud prevention a priority for SEON
According to a number of reports and studies, the pandemic accelerated consumer activity and transactions online and as a result, identity fraud has grown exponentially. This type of crime is a challenge faced by every company that transacts with customers online from the world's most significant financial technology companies to online marketplaces, digital health, education, gaming, and e-commerce companies.
However, data shows that bad actors are becoming ever more sophisticated and companies need smarter tools to combat the surge. Historically, fraud tools were only readily accessible to bigger enterprises with the budget and staff to handle complex implementations. SEON democratises access to fraud-fighting technology, making the internet a safer place for business.
Speaking about the latest round and the scaling plans, Tamas Kadar, CEO and Co-founder at SEON, explained, "SEON is bringing something different to the fraud prevention market by offering an accessible and flexible solution, which delivers instant results."
He added, "Once discovered, our solution can be trialed by potential customers in less than 30 seconds and up and running in less than a day."