Financial Services (FinServ)
Jeff App secures $1m to expand its Asian operations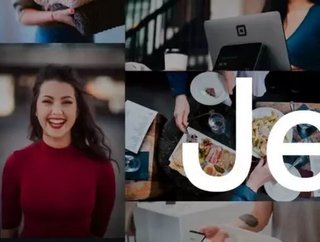 The Latvian startup received the raised capital from the Estonian Business Angels Network syndicate...
Jeff App - a data -enabled loan brokerage fintech that provides services for unbanked users in Asia, has received the $1m injection of capital in a financing round led by the Estonian Business Angels Network syndicate (EstBAN).
Other investors contributing to the funding round were Taavi Tamkivi, Bolt, Startup Wise Guys and several Nordic-based VCs.
The raised funds will be used to extend Jeff App's operations in the emerging Asian market with a particular focus on Vietnam. The fintech provides a range of services including insurance, loans digital credit scores, mobile wallet cashbacks and digital discount coupons. 
Unbanked populations
According to recent reports, there are an estimated 40 million unbanked people in Vietnam. It is one of three APAC countries to have a high number of underserved people in its population. Jeff App also has plans to enter the Philippines - which has 30.8% of its population as unbanked, and Indonesia, which has 48.9% of its population without banking services.
In an effort to incentivise financial inclusion and reduce the number of unbanked people, Vietnam's government approved a financial scheme for the development of non-cash payments in Vietnam effective from 2016-2020. The plan was aimed at reducing the ratio of cash transactions to 10%. Vietnam's fintech market had a US$9bn transaction value in 2019 that is expected to grow to $22bn by 2025.  
Toms Niparts, co-founder and CEO of Jeff App, explained, "Ultimately, we want to develop Jeff App into a financial super app offering a range of products besides loans, such as insurance, mass-adopted digital credit score, and even go beyond finance by adding a range of utility functions."
He continued, "One thing we learnt about emerging Asian markets is that there is an incredible opportunity on the B2B side, as the API infrastructure is not as developed as we had anticipated. We are actively developing our lender toolkit, which includes a bank portal and a lender API. The idea is to offer solutions that improve the borrower-lender transaction while also requiring little to no integration effort for banks."
Ivo Remmelg, President of EstBAN, agreed. He said, "Starting out at the backdrop of a global pandemic, Jeff App's team managed to secure the trust of a substantial user base and, most importantly, a significant number of financial institutions."
He added, "Two things that set them apart from other players are the team's roots and profound understanding of the fintech sector and their ability to adapt and execute."