Financial Services (FinServ)
Fintech Frontiers: Estonia's flourishing fintech ecosystem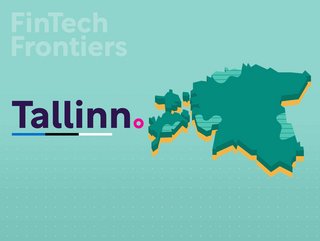 As part of a new series, we're exploring emerging fintech hotspots. First up is Tallinn, the beating heart of Estonia's flourishing fintech ecosystem.
Forget New York, Frankfurt and London. Yes, the world has traditional financial centres – but there's a new group of cities challenging the status quo. They are the Fintech Frontiers, tearing up conventional wisdom about where in the world a startup should be located. Like the frontiersmen of the Wild West, they are pushing the boundaries of the fintech landscape and shining a light on new cities that deserve to be discovered.

In this series, we take a look at some of the most unexpected and underrated cities playing host to fintech innovation. To kick us off, we're heading to Tallinn in Estonia.
Estonia working hard to shake off old stereotypes
Doing business in Estonia is incredibly easy. "It takes three hours to establish a company and one or two minutes to file taxes," says Marek Pärtel, CEO of property finance platform EstateGuru. "Estonia is rated number one in the OECD's tax competitiveness index and 99% of all public services are online 24/7."
Since gaining independence from the Soviet Union in 1991, the country has modernised and rid itself of traditional misconceptions. Today, this small Baltic outpost is a member of the European Union, Nato and part of the eurozone. English proficiency is high, and the country's capital, Tallinn, is a thriving fintech hotspot. It has spawned successful fintechs like Wise, Zego and Veriff as well as emerging players – including Lightyear, the investing app which earlier this month secured €25mn to pursue expansion.
"Estonia has long ceased to be a country of cheap labour and the living costs are getting higher, but compared to large European cities and tech hubs like Berlin or London, Tallinn is still very much affordable," says Kalli Kulla, Head of Marketing & Communications for Tuum.
Tallinn-based Tuum is on a mission to build a next-generation core banking platform. It was called Modularbank until 2021, when it rebranded, choosing the Estonian word for 'core' in recognition of its roots. Tuum was founded in 2019 by a group of experienced IT experts, who got together at software development firm Icefire, which was eventually sold to Checkout.com, whose CTO, Ott Kaukver, is an Estonian formerly of Wise.
Estonia home to a 'tight-knit' fintech community
In Estonian business, everything comes full-circle eventually. "All those stories of signing deals on your phone from the sauna or filing tax in minutes are actually true," says Single.Earth CEO Merit Valdsalu, who describes Tallinn's fintech scene as "supportive and very close-knit".
Founded in 2019, Single.Earth is seeking to reward landowners for preserving forest. Founders Merit Valdsalu and Andrus Aaslaid were introduced to each other by a mutual connection – Ragnar Sass, one of the founders of Estonian unicorn Pipedrive. Single.Earth has launched a digital currency called Merit, which is directly linked to the amount of CO2 sequestered in landowners' forests.
It is, perhaps, an idea that could only come from Estonia: the country is 56% forest, the equivalent of 2.2mn hectares.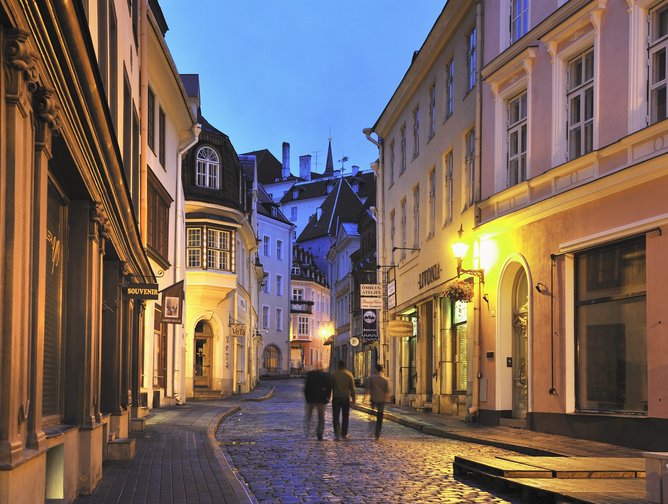 Tallinn is a thriving tech hub, but it's also a beautiful and historic city.
Valdsalu continues: "The Estonian startup community is rather helpful, including to foreigners building their companies here. There's a number of different events, hackathons and conferences to meet like-minded entrepreneurs and start building new ventures. It's just impossible to attend an event and not be approached by someone with a great idea you can help with or join."

Tuum's Kalli Kulla adds: "The ecosystem support that fintechs (and startups in general) receive in Estonia is one of the reasons we have so many successful ones. There's Startup Estonia, strengthening the ecosystem by organising events and bringing together startups, incubators, accelerators, private and public sector; there's Finance Estonia, a public-private cluster which stands for creating a business environment that supports the development of the Estonian financial sector; there's Invest Estonia, luring in VC investments; and there's Lift99 founders network."

The result is a fintech community where entrepreneurs – both local and imported – are encouraged to realise their potential.

A highly talented but competitive employment market
With a population of just 1.2mn, Estonia is undeniably small. That makes it harder for Tallinn to attract and retain talent. However, Estonia's diminutive size can also work in its favour.
"The small size of the country ensures that communication between different parties is direct and fast, with no lengthy processes," says Kalli Kulla. "It also ensures community cohesion, as everyone knows everyone in the fintech scene. Additionally, there's support from the public sector, which is developing new regulations and initiatives such as the Startup Visa, Digital Nomad Visa or e-Residency programme to make life easier for fintechs and other start-ups."
"The education system in Estonia is of very high quality, especially when it comes to IT and technology. We have the University of Tartu, which is the leading university in the Baltics, but also Tallinn University of Technology. Kids are learning programming from primary school onwards and some high schools teach how to build bitcoin apps. The local talent pool is therefore great, but it's not enough. In the fintech sector alone, there's more than 200 startups we're competing against for talent. Students are lured into companies straight from the classroom; it's a tough battle for survival for technology companies."
This competitiveness led the founders of Wise and Bolt, among others, to launch an innovative coding school in the eastern town of Jõhvi. The school was created for adults of any age with the aim of bringing new, IT-literate talent into Estonia's thriving tech industry.

Estonia facts
Population: 1.21mn

GDP per capita: US$35,600 (#64)

EPI English proficiency: High (#22)

Average download speed: 51mb/ps (#69)
"Tallinn is a great home for an early-stage fintech business, with access to a skilled workforce being the key component," Single.Earth's Merit Valdsalu says. "We were able to grow tenfold last year, hiring some 70 top people when competing for them against local behemoths like Wise and Bolt. However, it would be challenging to hire 700 people a year due to the small size of the country."

Since Covid-19, a company's physical location doesn't matter as much. What Estonia's job market lacks, our fintechs make up for by hiring remote talent elsewhere. Single.Earth has recently made its first hires in the US and Africa, while Tuum has a second office in Berlin.

Estonia's size is one of the reasons Estonian fintechs are flying so high, Tuum's Kalli Kulla tells us. "It makes absolutely no sense building a product and establishing a business for the local market, so Estonian tech companies are forced to think globally from day one, and this is what they do."

Founders want more flights – and more daylight in winter
Despite the positives, all the founders we spoke to could identify areas for improvement. "In addition to the challenge of Estonia's size, one has to mention the tightening financial regulations that require thorough KYC and AML checks, and proper risk management," Single.Earth's Valdsalu explains. "This makes building a crypto company more complicated than it possibly should be, but of course, it also cleans the market for serious companies like us."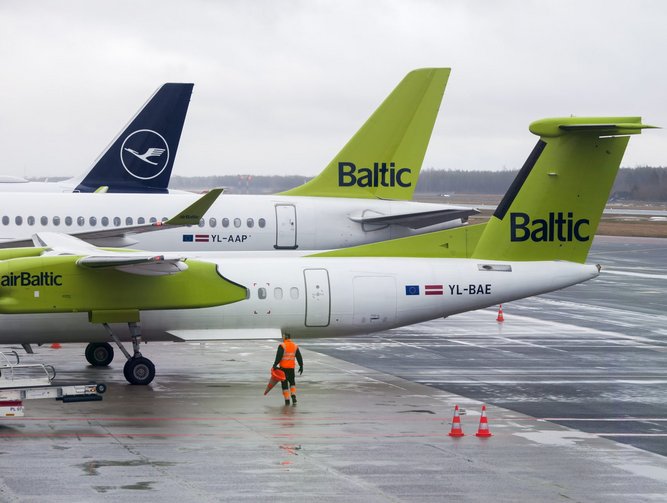 Tallinn Airport is Estonia's only international airport.
"One major downside is connectivity," adds EstateGuru CEO Marek Pärtel. "We should have more direct flights to all of the major cities in Europe. During Covid of course it didn't matter, but it would ease lots of things. As we've got only six hours of daylight during the winter, some talent might be afraid of that. But after they've moved and lived here, they understand the beauty of the seasons. During the summer we have 18 hours of daylight."

EstateGuru is a pan-European marketplace for facilitating property-backed loans for SMEs and carefully selected investment opportunities for investors around the world. The company, which was founded in 2013, has an ambition to be the biggest real estate financing platform in Europe by 2025.

Does Estonia face a future fintech exodus?
With young entrepreneurs growing up believing they must look overseas for success, is it inevitable that Estonian founders will leave the country eventually for larger financial centres? Although it has happened (Wise, for example, is now based in London), the people we spoke to are bullishly confident in Tallinn. Kalli Kulla points to the convenience it offers, both for living and running a business.
"It might be just the opposite," EstateGuru's Marek Pärtel proclaims. "You can just have a second headquarter in one of those countries. We're also analysing different scenarios for our second headquarters. The speed and ease of doing business is the most critical factor in our industry."

That sentiment is echoed by Single.Earth. Merit Valdsalu says: "The proportion of staff working from our Tallinn office will be smaller in the future when we grow and expand our activities to the US, Asia and across the world. We will have other hubs where people can work when they need interaction with their team." However, Valdsalu still believes that Tallinn is "a natural home" for the company as a whole.
In fact, all three companies hope that Estonian fintech can continue to thrive, both in recruiting local talent and attracting international investment. After all, Estonia is a very safe country with lots of space and innovation, Marek Pärtel says. "It's very easy to live here, and to run a business from here."