Financial Services (FinServ)
Investing app Lightyear raises €25mn amid European expansion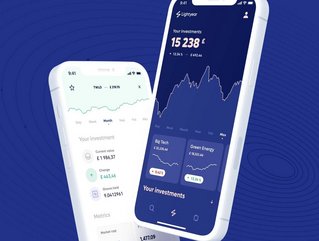 Investing app Lightyear has raised €25mn in Series A from the likes of Richard Branson's Virgin Group, at the same time announcing an expansion into the EU
Investing app Lightyear has announced a US$25mn Series A funding round and is rolling out in an additional 19 European markets, just nine months after it launched.

The latest investment is led by Lightspeed Venture Partners with participation from Mosaic Ventures, Taavet+Sten and Metaplanet. It also sees participation for the first time from Richard Branson's Virgin Group. It brings the total amount raised by the company to over US$35mn.
At the same time, Lightyear is announcing its expansion into 19 new markets, all in the EU. They include France, Germany, Italy, Spain and the Netherlands, which join the UK, where the app is already live. It means that there are now only 8 EU markets where the app is not available, notably Sweden and Denmark.
Building a neobroker to 'lift the lid on investing'
Martin Sokk, Co-founder and CEO of Lightyear, says: "Nine months ago, we launched our app in the UK to initial waitlisters. Fast forward to now, and we've secured a European licence that enables us to launch across the continent and raised one of the largest Series A rounds in 2022. But, our goal remains the same: to give all of Europe access to the world's markets without hidden fees and to make investing easy for everyone. We're so excited to welcome Lightspeed, alongside the Virgin Group, onto our strong bench of investors that share this vision with us and have such deep experience in growing successful businesses from the very start of their journey."

Nicole Quinn, Partner at Lightspeed, says: "Having lived and worked on both sides of the pond, I've seen first-hand the pain points for Europeans trying to access the financial markets as easily as their counterparts in the US. Lightyear is trying to fix this with a platform that customers not only love and trust, but one that understands the nuances between different regulations, languages, exchanges and cultural investing norms. There is no single neobroker offering products across the continent right now, and the potential is enormous. Martin and Mihkel have assembled an all-star team to achieve this goal, and we couldn't be more excited to support them all on this journey."

And Sir Richard Branson, Founder of Virgin Group, adds: "For too long, financial markets have been overly complex with high barriers to entry and confusing jargon. Martin, Mihkel and the Lightyear team are lifting the lid on the world of investing – making it more transparent whilst empowering people through education to choose the products which are right for them."

Empowering people to invest, no matter how small
Lightyear was founded by CEO Martin Sokk and CTO Mihkel Aamer. They set about to overhaul the broken investment system in Europe, paying close attention to three core problems. Firstly, fees associated with investing were high and not always transparent. Every platform has a different approach to fees, meaning variations in the way they are applied and confusion for the everyday investor. Lightyear bills itself as "truly commission-free", the only notable fee being its 0.35% currency conversion rate for forex on higher value amounts.
Secondly, Sokk and Aamer wanted to address the limited access to markets. Unlike in the US, European consumers did not have ready, easy access to financial markets with existing options being hyper-local, restricted to one or two markets. Instead, Lightyear wants to build a solution that is usable across the whole of the European continent, as underlined by today's expansion announcement.
Finally, they wanted to change the lack of information and education around investing – one of the biggest hurdles for casual retail investors. Lightyear describes most platforms as being "execution venues", and says there was previously little information available for customers to really understand the market, their portfolio or financial instruments.
In the two years since its inception, the startup has assembled a team of around 30 employes, have continued to build out the platform ahead of this latest rollout, and now allow consumers to hold and invest money in pounds sterling, euros or US dollars.
Lightyear CEO Martin Sokk continues: "We see investing money for your future as something fundamental. It shouldn't be exclusive to an already privileged VIP club with masses of disposable income and insider knowledge. Or to people in select countries. We want to offer everyone, whatever amount they're investing, access to a full suite of products to help them in their futures – that's our mission."